As many people know, Japan has four beautiful seasons. Since ancient times, Japanese people have been attuned to the passing of spring, summer, autumn, and winter through the blooming of flowers. Now, with summer approaching we would like to introduce the wonderful flowers of the season.

 As the temperature starts to rise through June's rainy season, this is the second most anticipated time of year for flowers after the cherry blossoms of spring, and many flower-themed festivals are held. Please come to Japan and enjoy its beautiful flowers.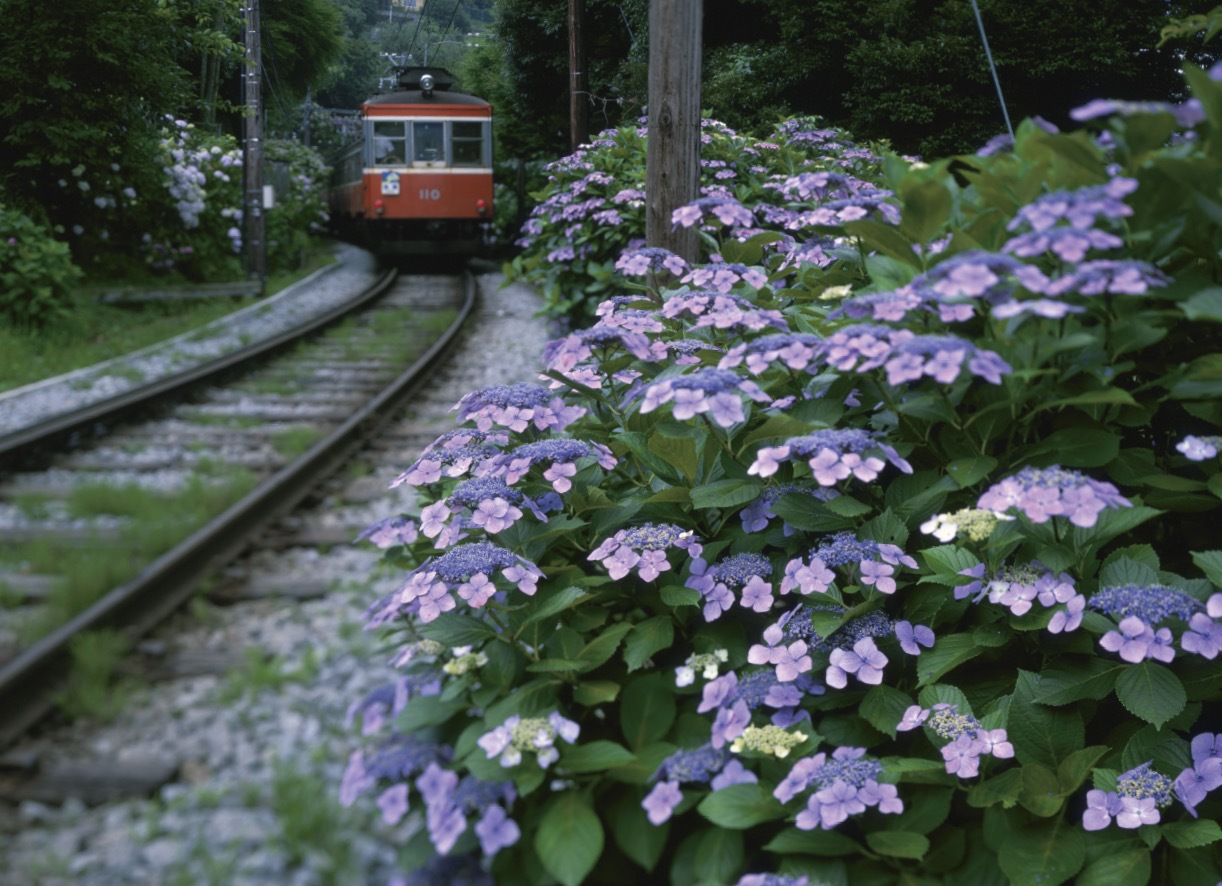 Hydrangeas
(Hakone Tozan Railway,Kanagawa Prefecture: late June to early July)
 On the Hakone Tozan Railway, which connects Odawara and Hakone in Kanagawa Prefecture, you can admire flowers through the train window all year round, with the best time to see hydrangeas being from late June to early July. The Hakone Tozan Railway travels along a mountain railway more than 400 meters high. It is pleasant to see how the flowers gradually come into blossom from the foot of the mountain in Hakone-Yumoto to the higher ground in Gora. After enjoying the flowers, we recommend you to get on the funicular railway and then the aerial ropeway, from which you can look out at Mount Fuji and Lake Ashi and appreciate Hakone's colorful scenery.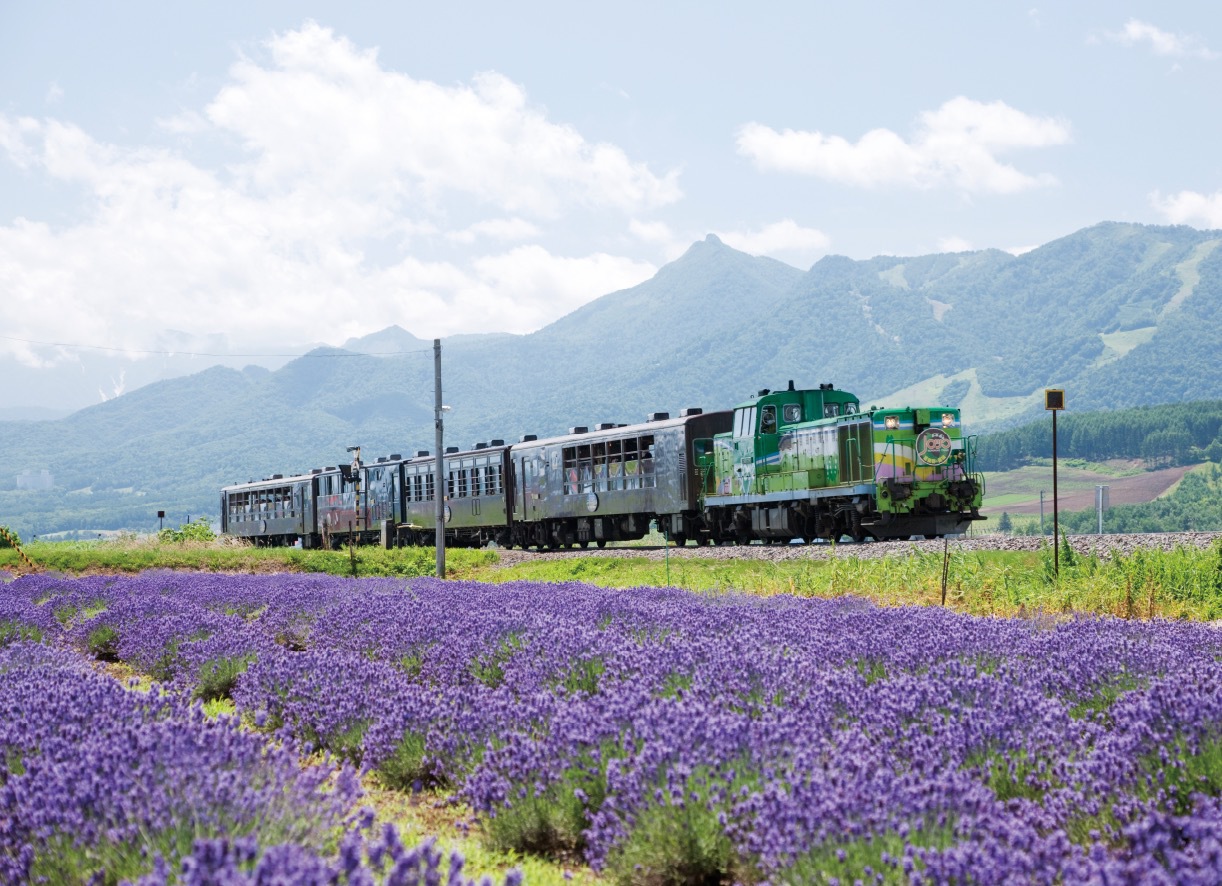 Lavender
(Furano-Biei Norokko Train, Hokkaido Prefecture: late June to early August)
The Furano Line runs between the lavender fields in Furano, Hokkaido Prefecture, which are filled with bright flowers from late June until early August. The seasonal Furano-Biei Norokko Train will make six return trips each day between Saturday June 7 and Sunday August 31, traveling from Asahikawa or Biei to Furano and making a stop during this period at the temporary Lavender Field Station. You can enjoy the fragrance of lavender from the open-type observation cars and then seeing them more closely when you get off at the station. Also, at this time of year there is a seasonal limited express service, the Furano Lavender Express, which provides a direct twohour connection with Sapporo and makes two round trips daily on weekends, holidays, and some weekdays.