The seas of fast-growing Asia are full of ships loaded with energy resources, food, manufactured products, and other cargoes. Ensuring safe and smooth marine transport in the important sea lanes of these waters, including the Strait of Malacca, the Singapore Strait, and the South China Sea, is crucial not just for the region but for the global economy. Japan, which is surrounded by seas and built up its coast guard system starting many years ago, has been providing various forms of capacity-building support for other countries' coast guard agencies in the region since the 1960s, aiming to ensure the safety and security of Asia's seas. From around 2000, in response to the need for stronger anti-piracy measures in the Strait of Malacca, Japan stepped up its coordination and cooperation with other Asian countries in the field of maritime law enforcement, actively supporting their moves to establish coast guard agencies.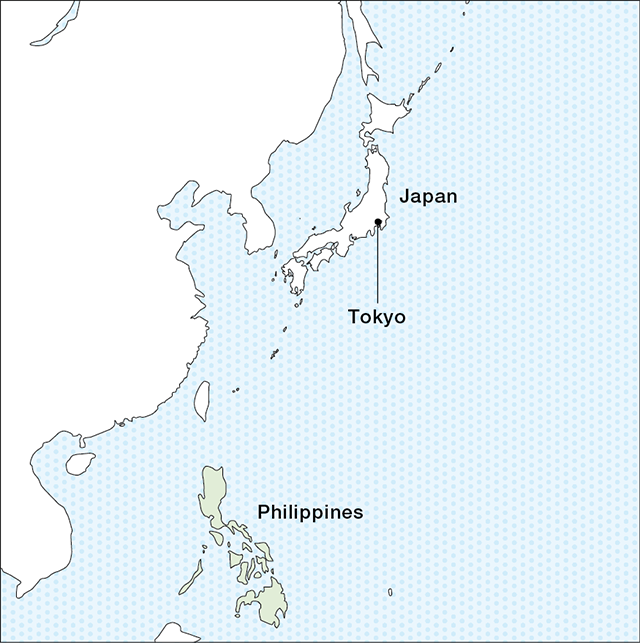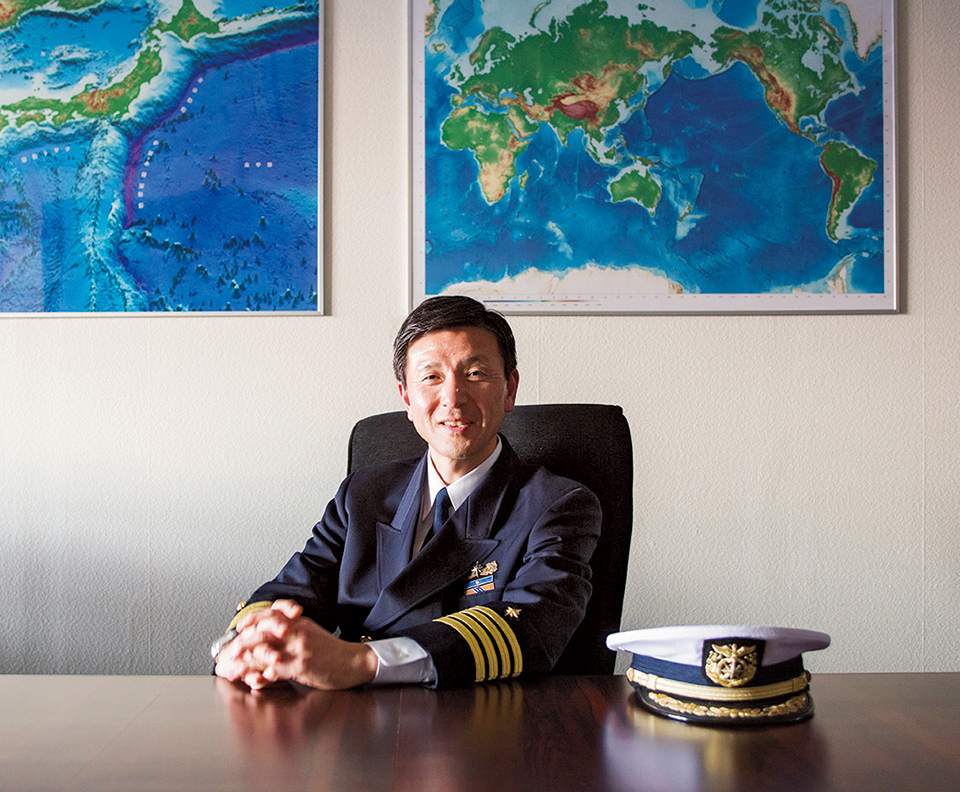 Captain Tohyama, director of the JCG's Education and Training Division, has been involved in international cooperation in the Philippines and elsewhere for many years.
With participants in the Philippines (Tohyama at far left in the front row). The former participants are now playing active roles in various coast guard activities.
Delivering a lecture on international law: In addition to teaching the lecture material, Tohyama stressed the importance of discipline.
 In 2002 Japan launched cooperation with the Philippine Coast Guard (PCG) in four areas: law enforcement, search and rescue, aid to navigation, and protection of the marine environment. Captain Atsushi Tohyama, director of the Education and Training Division at the Japan Coast Guard (JCG), spent about three years in the Philippines from July 2002 dispatched by the Japan International Cooperation Agency (JICA) as a long-term expert in a human resource development program. He explains the nature of the cooperative effort:
"We started by having the participants get a solid understanding of international law, since it's essential for all coast guard officers to understand the basic principle of limited exercise of authority under law. We also provided practical training in techniques for subduing others without using weapons, along with instruction about initial investigation procedures, such as the collection of scientific evidence and the preservation of crime scenes—the basics of criminal investigation." Initially, Tohyama had a major debate with the participants about limiting the use of weapons, but he won their understanding by showing them international legal case decisions, carefully explaining that international tribunals had ruled excessive weapon use to be illegal.

 Tohyama notes, "Our Japanese style is for instructors to adopt the same perspective as the participants, respecting them as fellow coast guard officers, and working hard alongside them." Through their collaboration, instructors and participants built up their shared determination to keep the seas safe. And according to Tohyama, people who participated in this and other JCG-supported training programs are now serving in core positions in their respective countries' coast guard agencies.

 He explains, "Rather than conducting a training program as previously prepared in Japan, I strove to provide instruction that would give local participants ideas for putting together a curriculum matching local needs. I was happy when I met former program participants several years later and found that they were striving independently to provide training for their juniors." In other words, the results of Japan's cooperation have steadily taken root.

 Building on the JCG's track record in international cooperation, in October 2015 four organizations—the National Graduate Institute for Policy Studies, the Japan Coast Guard Academy, JICA, and the Nippon Foundation—joined in setting up the Maritime Safety and Security Policy Program (MSP) as a one-year master's degree program. Ten students from Southeast Asia and Japan are now participating in the inaugural course. It is the world's first master's program in the field of maritime safety and security. Tohyama declares, "We intend to keep working actively, strengthening our ties with other countries' coast guards and developing human resources so as to reinforce the maritime order governed by law and rules."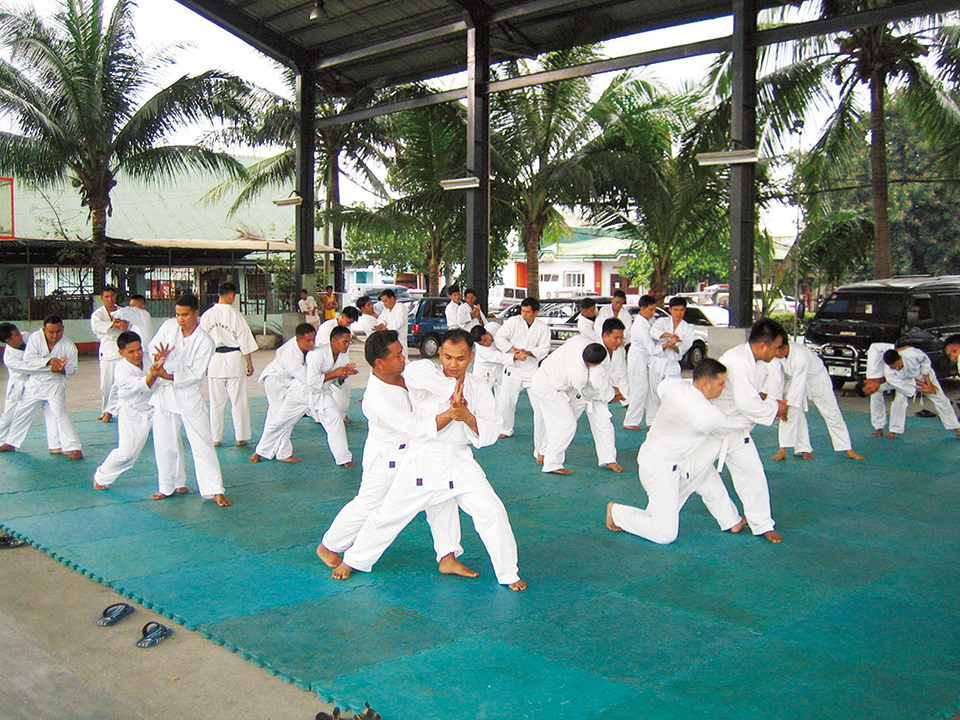 A session on effective ways to subdue others in situations including initial investigations: Tohyama also taught participants to observe the spirit of Japanese martial arts by starting and ending each exercise with a bow.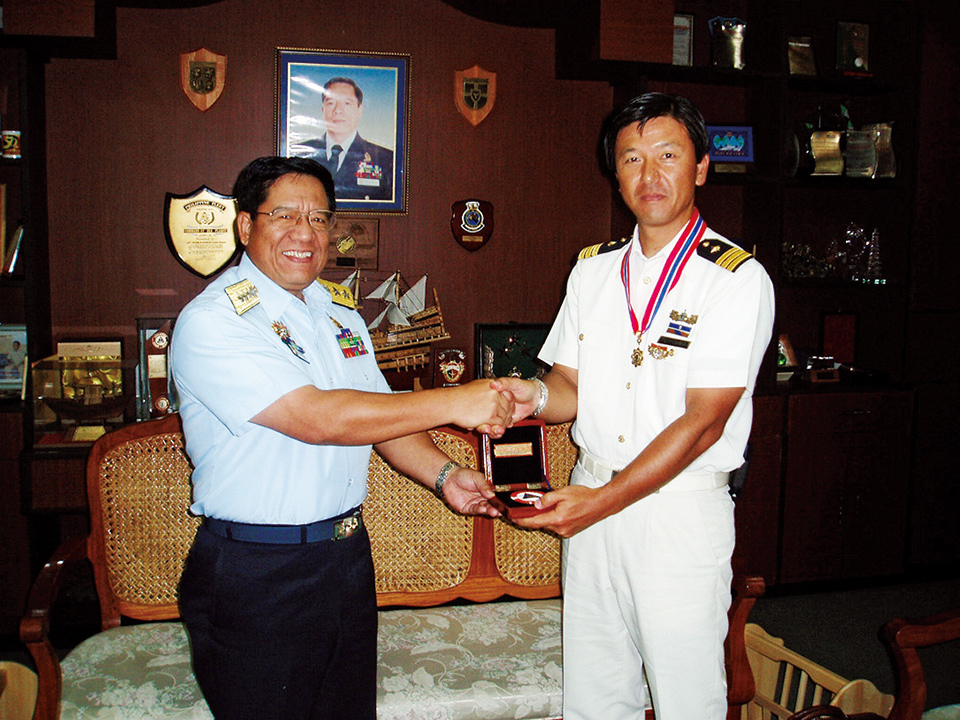 Tohyama receives a medal in recognition of his service from the commandant of the PCG at the end of his assignment.
Maritime Safety and Security Policy Program at Japan Coast Guard Academy official website