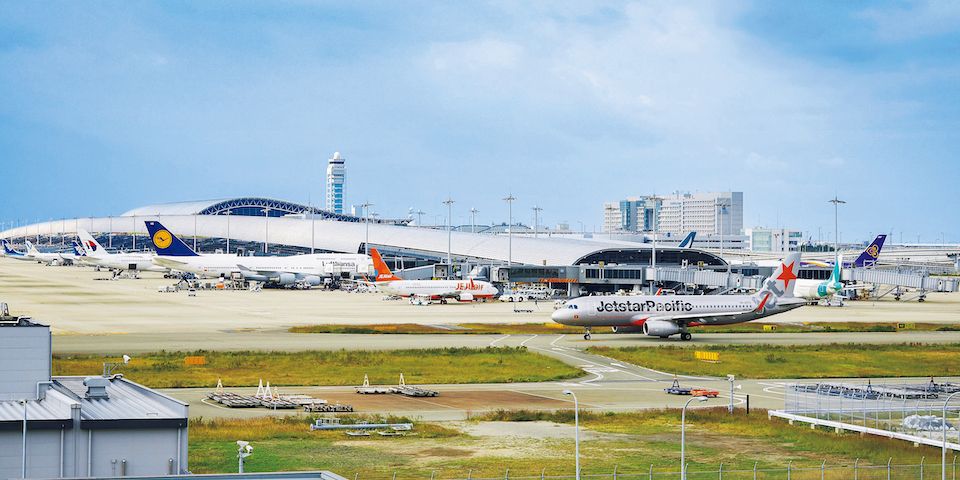 Colorful fuselages of airliners from around the world grace KIX, which serves as the gateway to western Japan.
Kansai International Airport (KIX) suffered severe damage during the typhoon in early September. However, through advanced technology and single-minded determination, it was able to carry out restoration work at phenomenal speed. As a result, it managed to resume all services in just two weeks. Arriving and departing flights are now fully back to normal, and the airport is again bustling with many travelers and airport visitors. KIX appreciates the warm support it received from all over the world. In the future, flood control measures will be strengthened.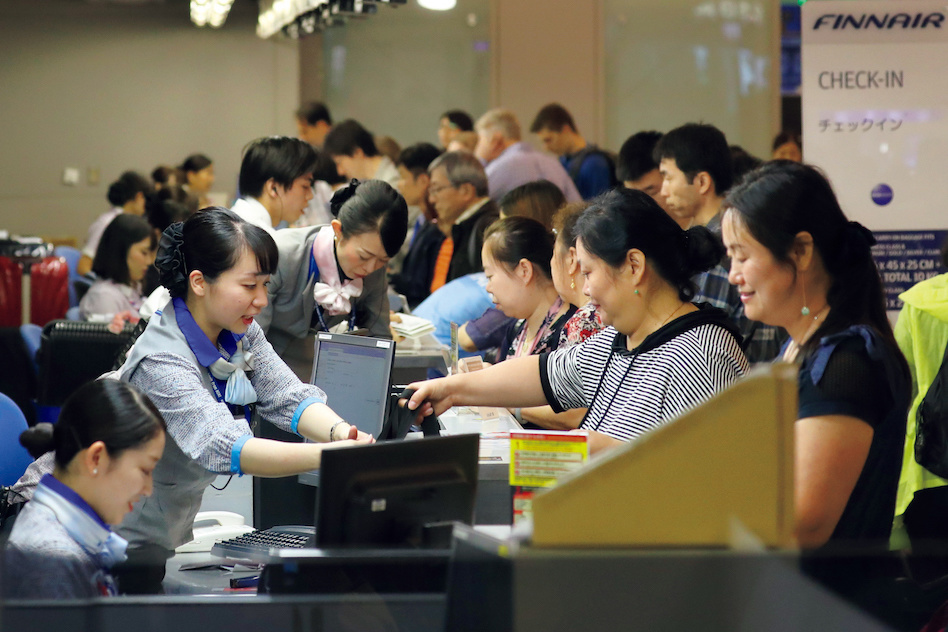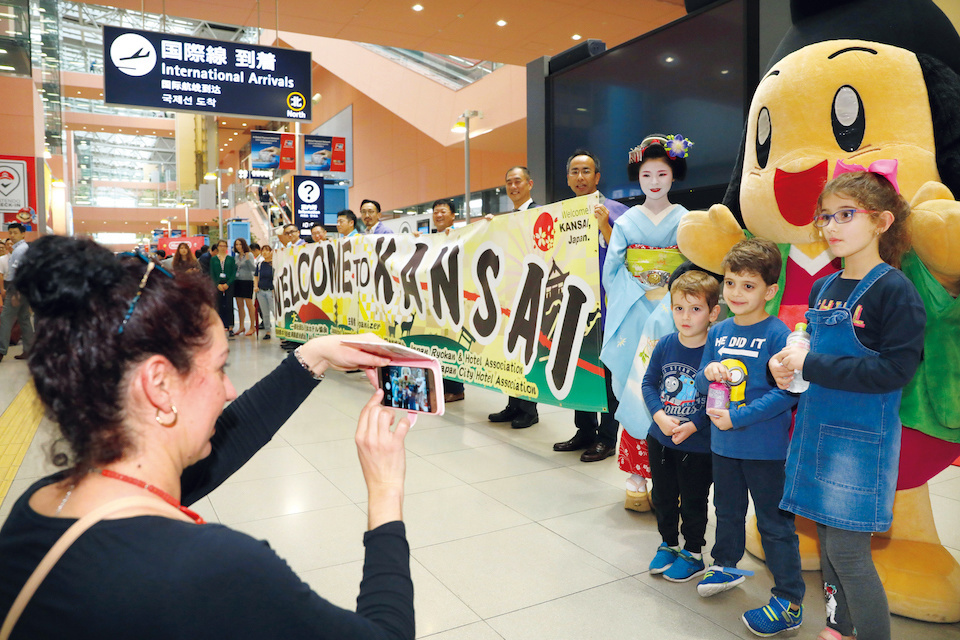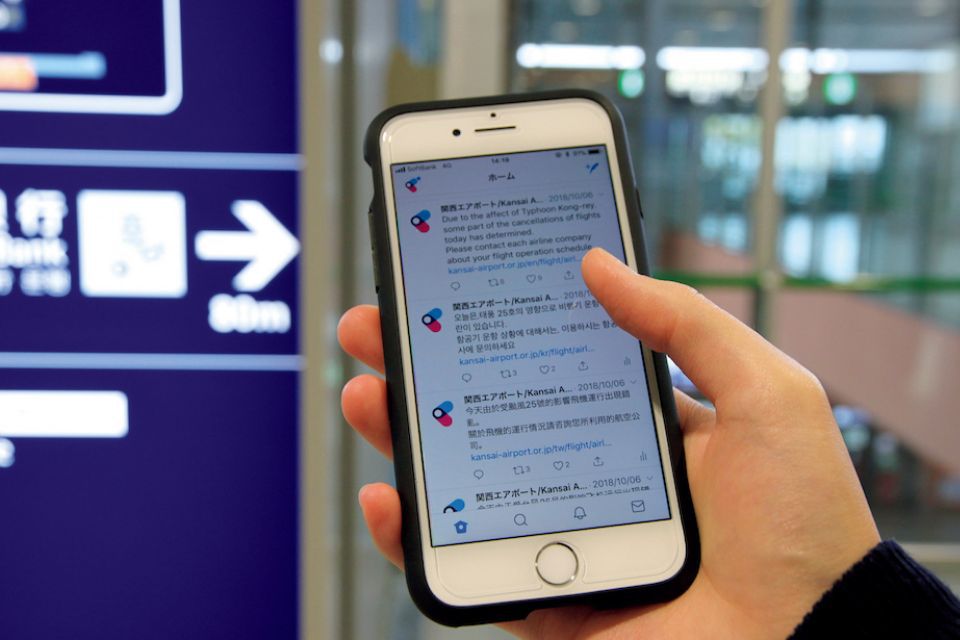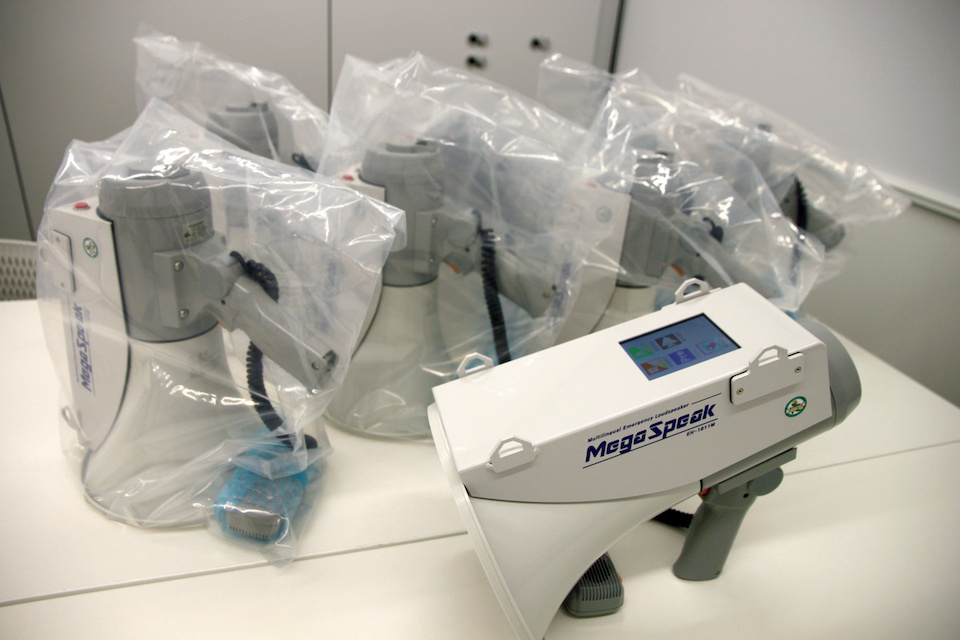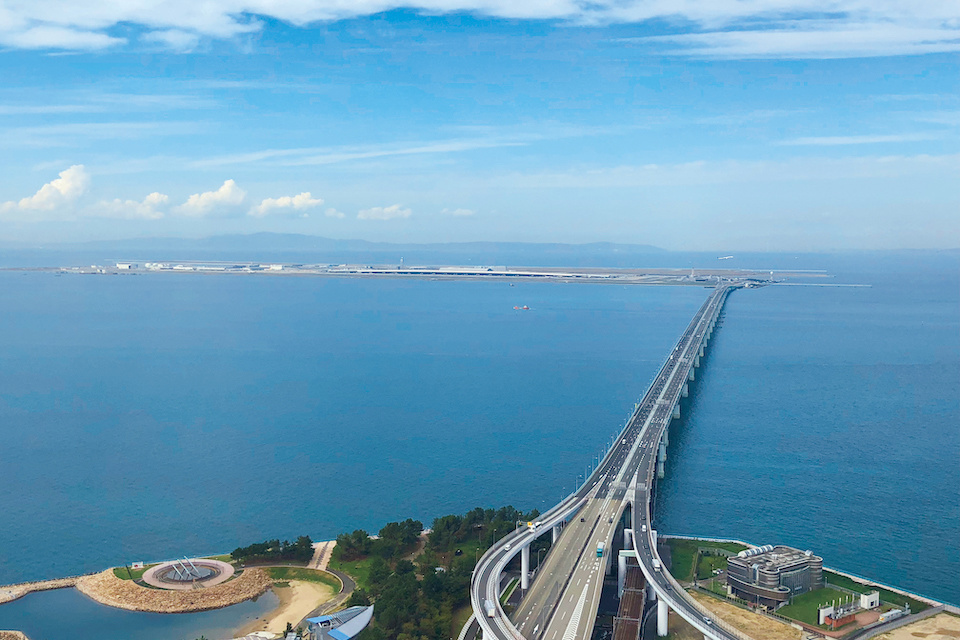 KIX quickly took measures against flooding, and rapidly implemented a strong emergency response, with water and food rations for emergencies already on hand, and battery power for communications and other equipment. KIX maintains readiness to fully accommodate foreign travelers, increasing its multilingual staff and multilingual communications equipment.