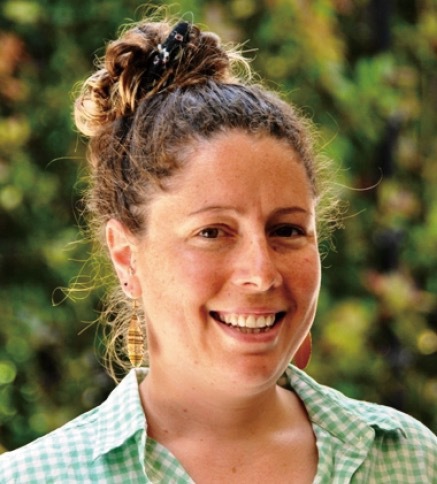 Penelope Fox
Born in Sydney, Australia. Arrived in Japan as a JET participant in July 2009.
Now in her fifth year as an elementary and middle school ALT in Shiraishi, Saga Prefecture.
 Like many people participating in the the Japan Exchange and Teaching (JET) Programme, I was super-excited to come to Japan and embrace its culture and language head on. In fact, for me personally, the JET Programme represented the realization of a long-term dream: to live in Japan for an extended period and combine my love of teaching, children, and Japanese language, and experience "real" Japanese life in the countryside.

 The JET Programme has been everything I hoped it would be and more. My schools have all been fantastic, my Japanese co-workers have been very welcoming and accepting of me, my supervisors have been kind, and my communities have embraced having a foreigner in theirmidst.

 For my first placement, I worked in a small city of 20,000 people surrounded by mountains in Saga Prefecture. Coming from a dry, mostly flat continent like Australia, I never ceased to be amazed by the beauty and vividness of the greenery. At first, my focus was on my work and understanding what it meant to be an assistant language teacher (ALT). As time went by, I cemented personal and professional relationships, and came to love my quiet country life in Japan.

 At the end of my third year, I was lucky enough to be granted a transfer to a neighboring city in the same prefecture. My neighbors and co-workers epitomize what I believe to be one of Japan's core strengths—the friendliness of the people.
But what I did not really expect partcipating in JET was that my whole perspective on life wouldbe changed.

 Looking back, I think it all started when a JET friend of mine decided to start a volunteer activity called Circle Time—an initiative based on the concept of reading circles, in which a group of us would read English picture books to toddlers (and their families) in Saga, initially at the city library. I enthusiastically volunteered for this activity when I could.

 Later, I read about other JET groups in Japan who initiated visits to orphanages in their localcommunities. I had already been part of a Charity Christmas Party Project that donated money to an orphanage in Saga, and I wanted to "spread the love" to other disadvantaged children. I canvassed for local support from people in Saga and approached two orphanages with the idea of undertaking regular visits to play with the children. Now in their second year, the orphanage visits have been a huge success with my team of volunteers, the orphanage staff, and, of course, the kids themselves.

 Aside from the wonderful opportunity to live and teach in a country I love, I thank the JET Programme and all its participants with whom I have had contact for making me think more about the world in which I live and how I can make a difference. Whether traveling the world or at home in my local community, I will find or make opportunities to contribute in a volunteercapacity—something that I would never have done before.

 That's what JET has really meant to me: a change of perspective.
The JET Programme
 The Japan Exchange and Teaching (JET) Programme began in 1987 with the goal of promoting grassroots international exchange between Japan and other nations.
The JET Programme is primarily sponsored and administered at the local level by local government authorities in Japan, which are also the direct contracting organizations of JET participants. At the national level, the JET Programme is administered by the Council of Local Authorities for International Relations (CLAIR) in cooperation with three Japanese government ministries: the Ministry of Internal Affairs and Communications, the Ministry of Foreign Affairs, and the Ministry of Education, Culture, Sports, Science and Technology.

 JET participants are placed in every region of Japan and work in one of three positions: Assistant Language Teachers (ALTs), Coordinators for International Relations (CIRs), or Sports Exchange Advisors (SEAs).

 Now in its 28th year, the JET Programme has gained high acclaim both domestically and internationally for its role in advancing mutual understanding and for being one of the world's largest international exchange programs. In 2013, the JET Programme welcomed 4,372 participants, and currently, there are approximately 55,000 alumni from over 60 countries living in all parts of the world.

 No prior knowledge of Japanese or Japan is required to apply to the JET Programme. If you are interested, please visit the official website for information on how to apply: http://www.jetprogramme.org