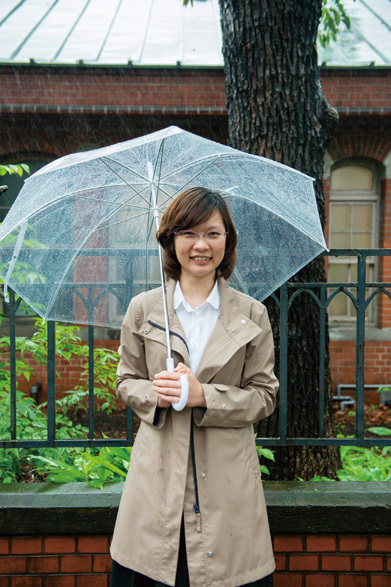 Nhat Minh Be
Nhat Minh Be is a student of the Graduate School of Public Policyat The University of Tokyo.

 I came to study in Japan in 2012 at The University of Tokyo, Graduate School of Public Policy. Before that I used to work for a Japanese logistics company in Hanoi and had to interface with custom officers and government officers, and I realized there was a lot of corruption everywhere. Bribing is just part of the system and even I myself had to bribe tax officers in order to get anything done. I decided I would like to make a change in the system and make my country a better place; Japan seemed like the ideal place for me to come to study as it has made great advances in developing its country, and that is the reason I chose to come here.

 I have been studying here now for two years and it has been a marvelous experience. TheUniversity of Tokyo is the best place to study. The faculty and staff are really professionaland kind and the university has excellent facilities. The academic standards are very highand we get an excellent training.

 I think that Japan and Viet Nam have a lot of things in common and we can learn a lotof lessons from Japan. Japanese public policy is based on the Japanese spirit of everyone working together in harmony, which is an excellent model for my country.

 For an introvert Asian like me, Japan is an ideal place to study. I always feel safe in Japan, and it is easy for me to communicate with the Japanese. I think Japan shares with my country a knowledge of the importance of not having to talk all the time, and also I love the fact that Japanese are comfortable with silence. People in other Asian countries are also very comfortable with silence, and I think that makes for deeper communication inthe long run.

 I really enjoy living in Japan. The Japanese are so well-mannered, and one can see this especially in public spaces. People queue properly and do not eat on trains, and respect the others in public spaces. In Viet Nam people sometimes have less respect for public space. In Japan people show great respect for the space of others.

 I hope many students and westerners come to Japan and accept this society as it is. I have some American friends who are studying with me. When they first came to Japan they were confused for the first month but they could find themselves here. They learned about the beauty of silence and came to enjoy a really precious time in Japan.

 After getting some work experience I really want to come back to Japan to do my doctorate, and it would be great if there were an opportunity to work here. I would like to be a professor and teach public policy.
Japan is a bridge between the East and West; it is a perfect meeting place for students from all over the world. Studying here is such a precious time in my life. I really hope that students from all over the world will come to this great country to study.