In Japan spring means the arrival of the cherry blossom season. It starts in January, when flowers begin to bloom in Okinawa, and continues until mid-May, moving northward along the length of the Japanese archipelago until reaching Hokkaido. When you make Japanese friends, ask them where their favorite spots are for viewing cherry blossoms. Everyone has his or her own favorite place. Come and visit Japan during the cherry blossom season. An unforgettable experience awaits you.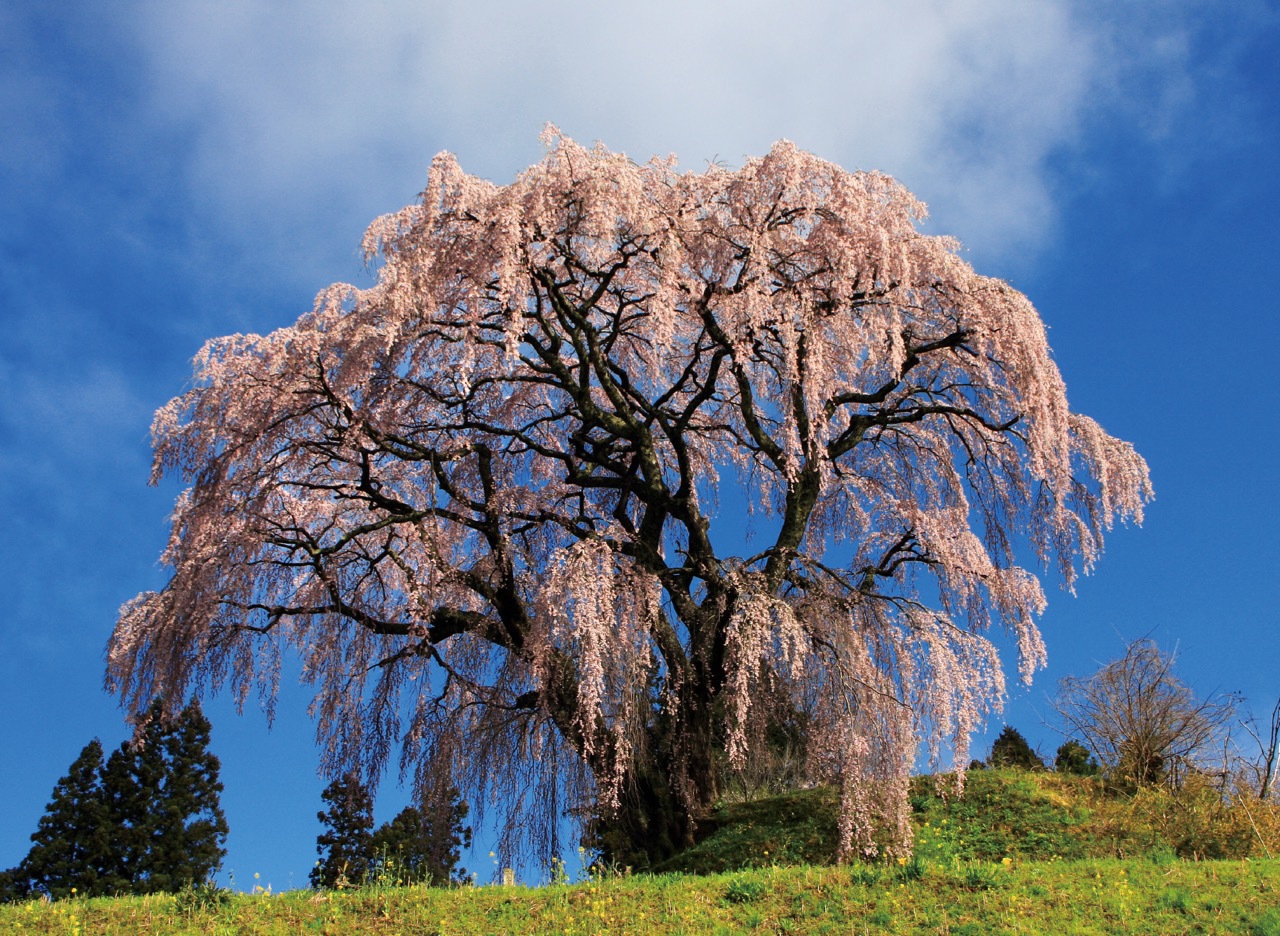 The Waterfall Cherry Tree (Takizakura) of Miharu
 This giant "waterfall cherry tree" (Pendula rosea) in Miharu, Fukushima Prefecture, is thought to be over a thousand years old. A designated national natural treasure, it is also one of three giant cherry trees of note in Japan, along with the Usuzumi cherry tree in Motosu, Gifu Prefecture, and Jindai cherry tree in Hokuto, Yamanashi Prefecture. Standing strong, and alone atop a small hill in the disaster-stricken Tohoku region, it projects an image of hope and inspiration for all who see it.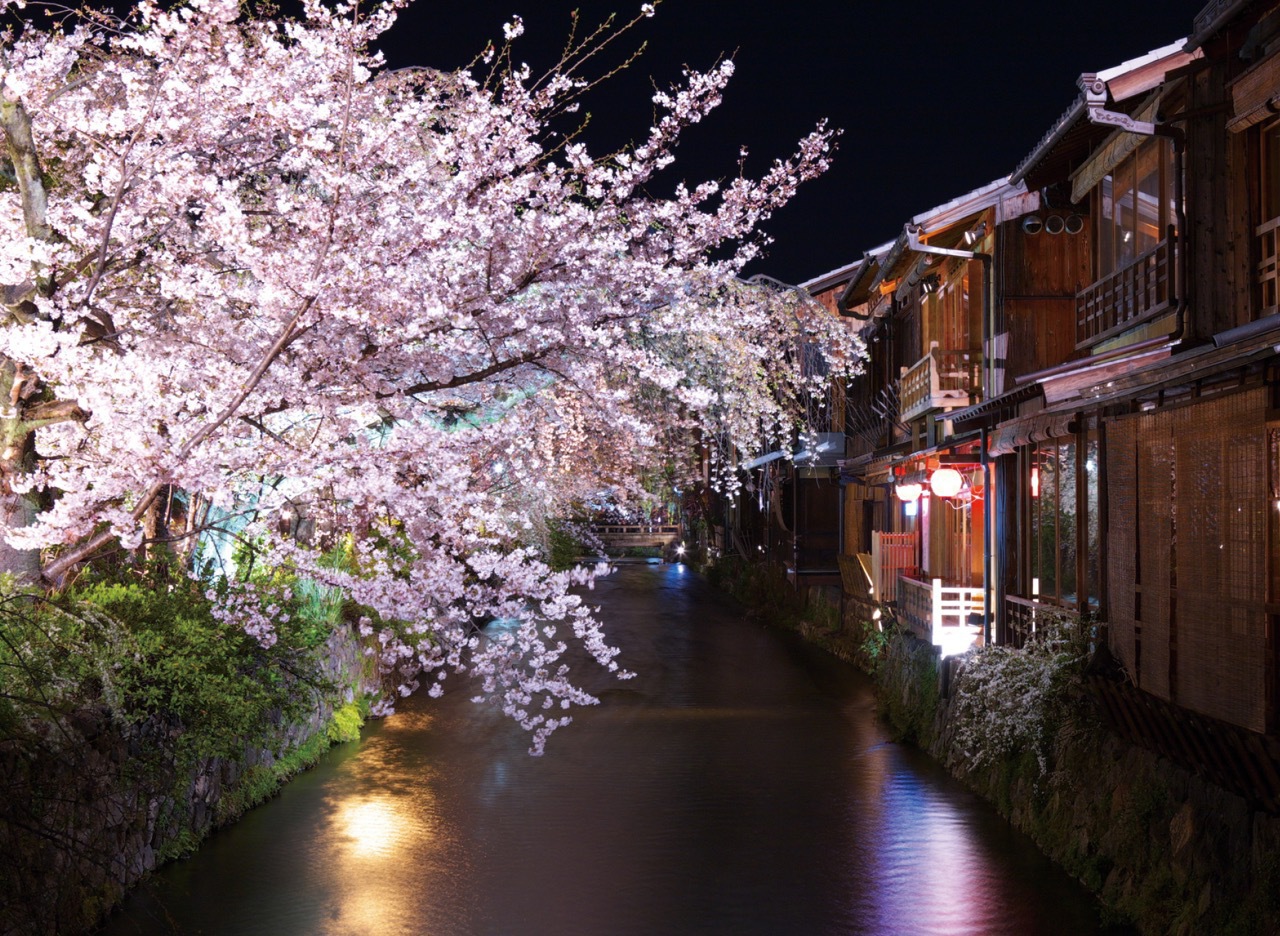 Cherry Blossoms at Night on Shirakawa Canal, Gion in Kyoto

 One charming thing about cherry blossoms is the way they take on a different appearance at night. In the historic Gion district of Kyoto, Shirakawa Canal is famous for its nightviewing of cherry blossoms in an atmospheric and elegant setting, where the latticed doors of merchants' houses evoke the rich past of the area. A total of forty-three weeping cherry and Yoshino cherry trees lining the canal are illuminated from March 28 to April 6 between 6 pm and 10 pm, beckoning visitors into a mysterious, dreamy world.