These photographs are a record of the various meeting with the Prime Minister since he assumed the highest office in December2012until January2014. Prime Minister Abe has been able to meet with the leaders of many countries and discuss a variety of issues with them. He expressed his gratitude to the people who kindly greeted him all around the world.
Prime Minister Abe has been welcomed by many children in each country that he has visited. They sometimes greet him by waving Japanese flags and wearing ethnic dress. They sometimes even play tug of war with him. We hope that they will grow up healthy and strong, and we look forward to the day that they come to visit Japan.
It is important for the government not only to offer support for the reconstruction of the disaster-hit regions but also to venture to those areas to listen to what the local people have to say and to encourage them. Moreover, engaging in some public relation saimedat both Japan and the world about the industries that have recovered is important as well. Prime Minister Abe's policy is not simply to take an active leadership role but also to visit the disaster-struck areas, observethings with his own eyes, and walk together hand-in-hand with the locals.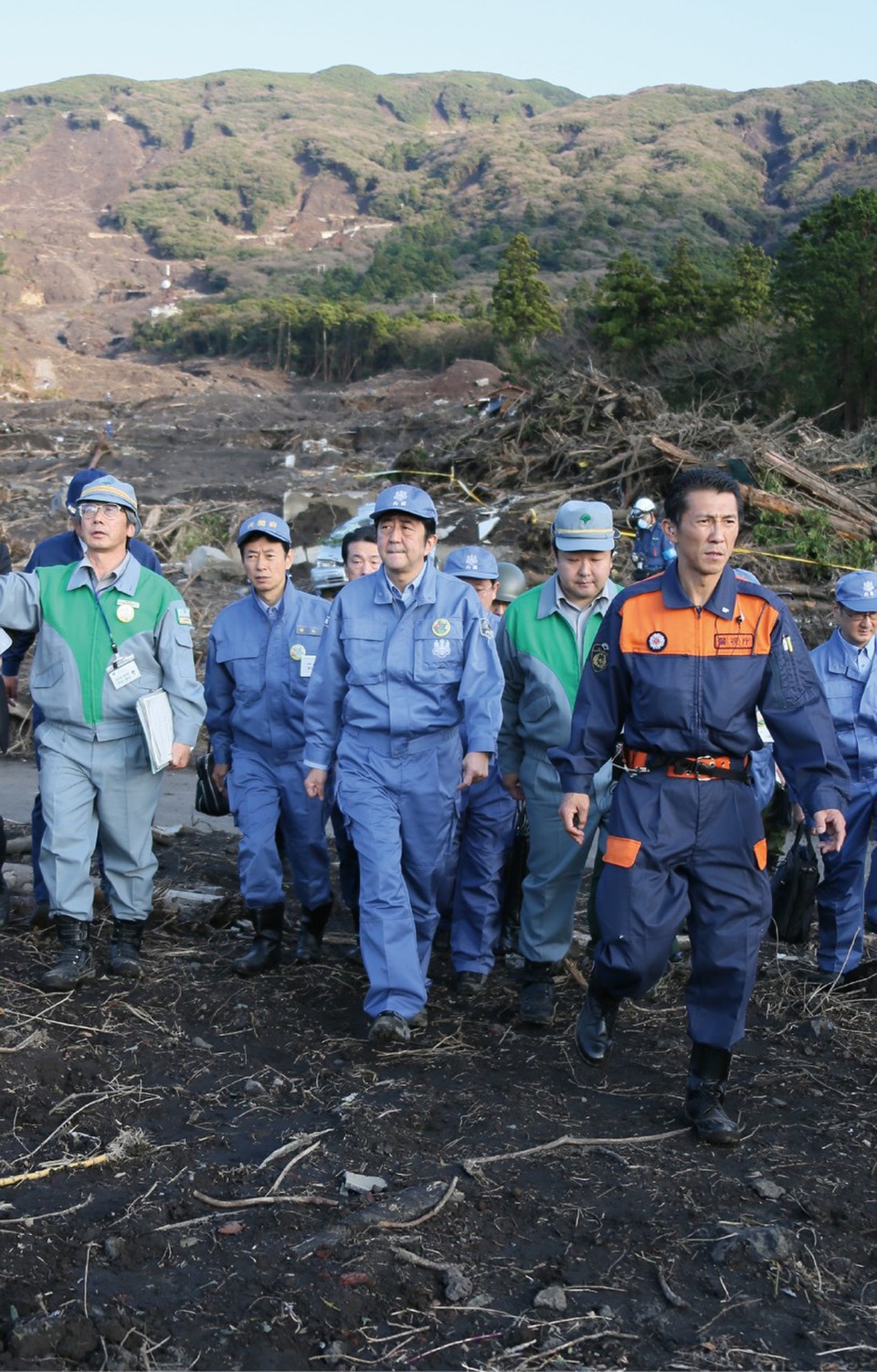 Observing the state of damage to Izu-Oshima Island, a part of greater Tokyo, which was hard hit by heavy rains, October 2013.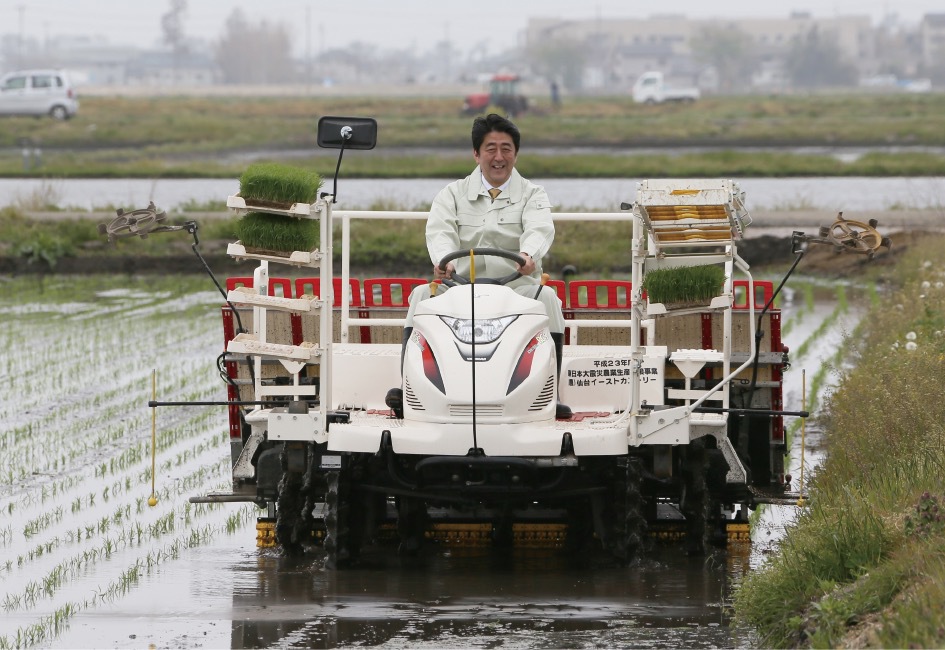 Rice paddies that took in seawater damage from the tsunami of March 2011 in Sendai City, Miyagi Prefecture, have been restored. Here the Prime Minister rides a tractor to help with planting the paddies, May 2013.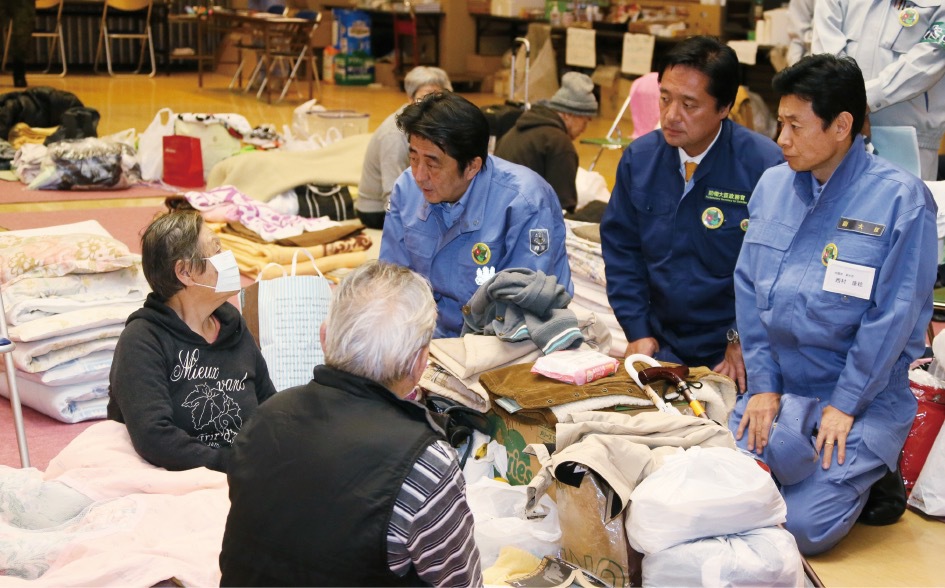 Visiting a shelter for displaced persons during his observational tour of the great rainstorm damage in Izu-Oshima, October 2013.