Surrounded by seas, the Japanese archipelago is surprisingly cold in winter, with plenty of snow. Its climate has given birth to fantastical scenery, fostering local, technical solutions.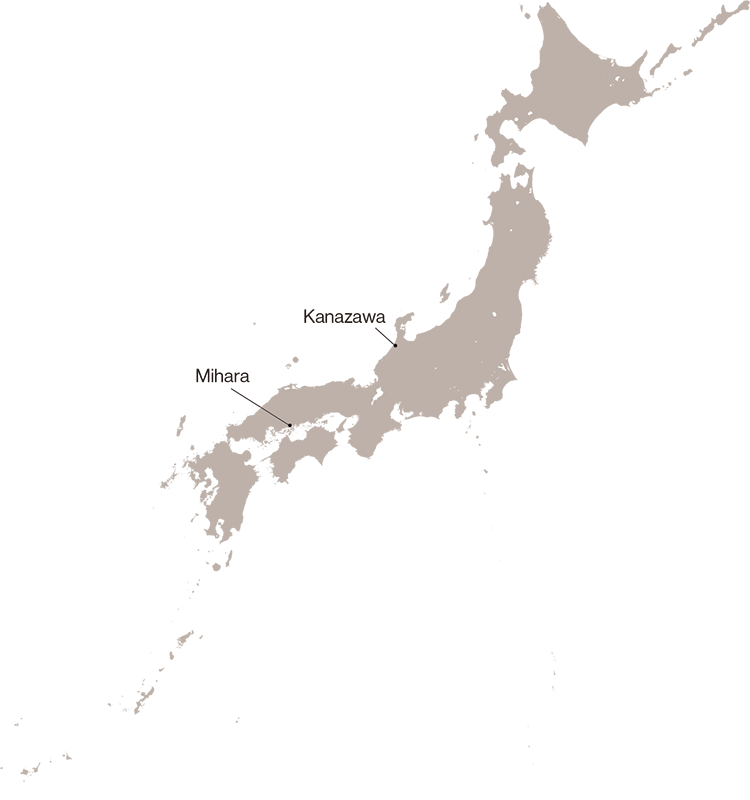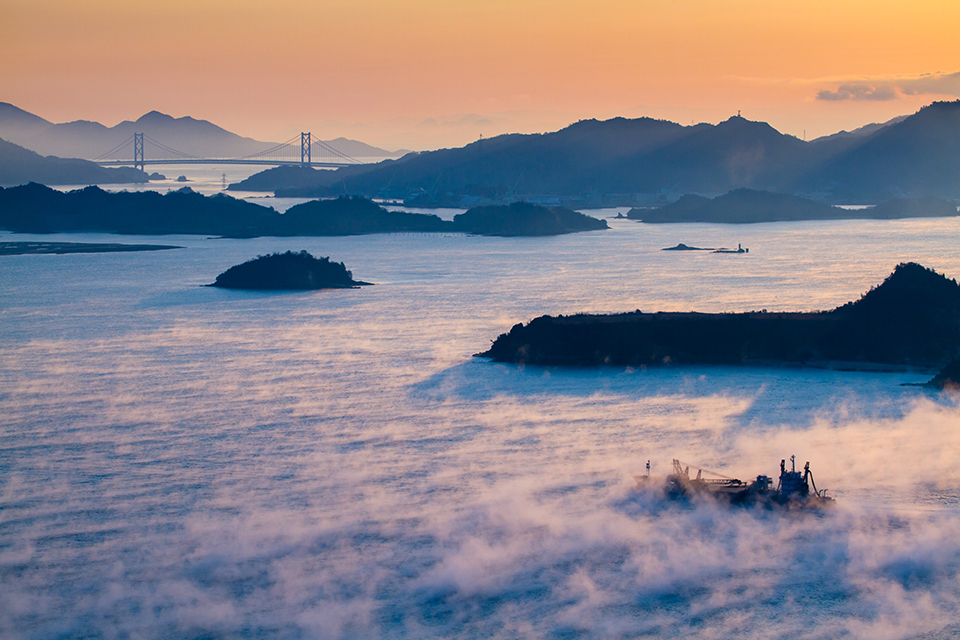 Sea Fog
The Seto Inland Sea is rimmed Honshu and the Island of Shikoku. On cold, bright winter mornings, this long, thin body of water produces a layer of fog when air laden with moisture becomes chilled. Superb views of the phenomenon can be enjoyed from the observatory in Mihara City, Hiroshima Prefecture, looking out over more than 700 islands and islets dotting the fog in a tapestry that never repeats itself, creating a magical fantasy world.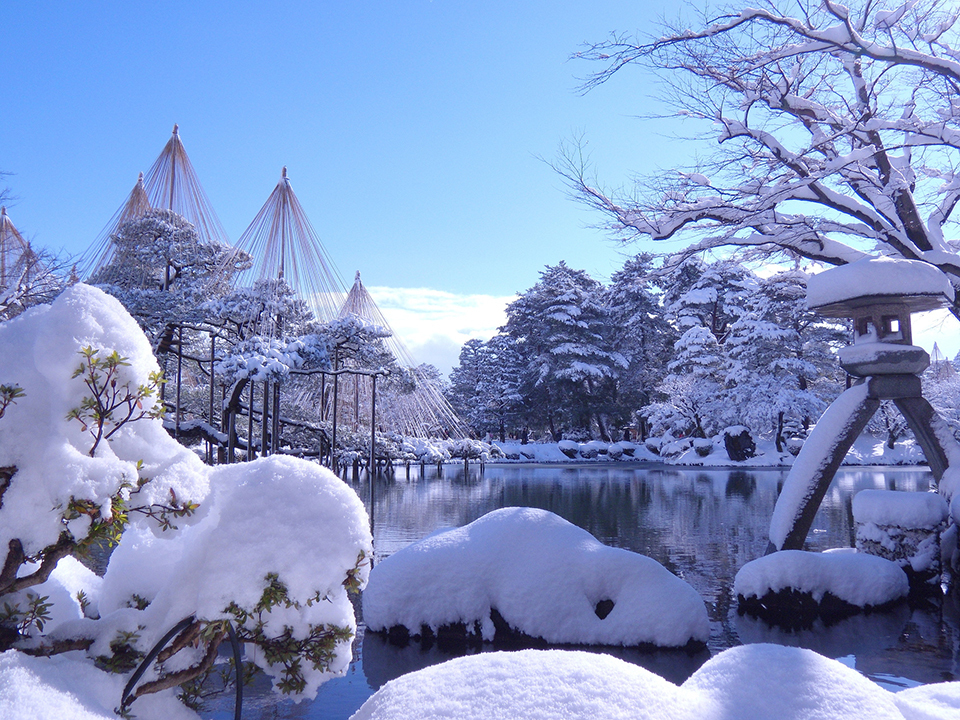 Snowy Garden
Owing to the winds blowing in from the sea, the area facing the Sea of Japan has heavy, moist winter snows. At Kenroku-en Garden (Kanazawa City, Ishikawa Prefecture)—one of Japan's finest with over 300 years of history—numerous pine trees are trussed with rope during the winter, giving extra support to branches laden with the heavy snow. The beautiful conical shapes, produced through traditional wisdom and skill, are topographical poems symbolizing the Japanese winter.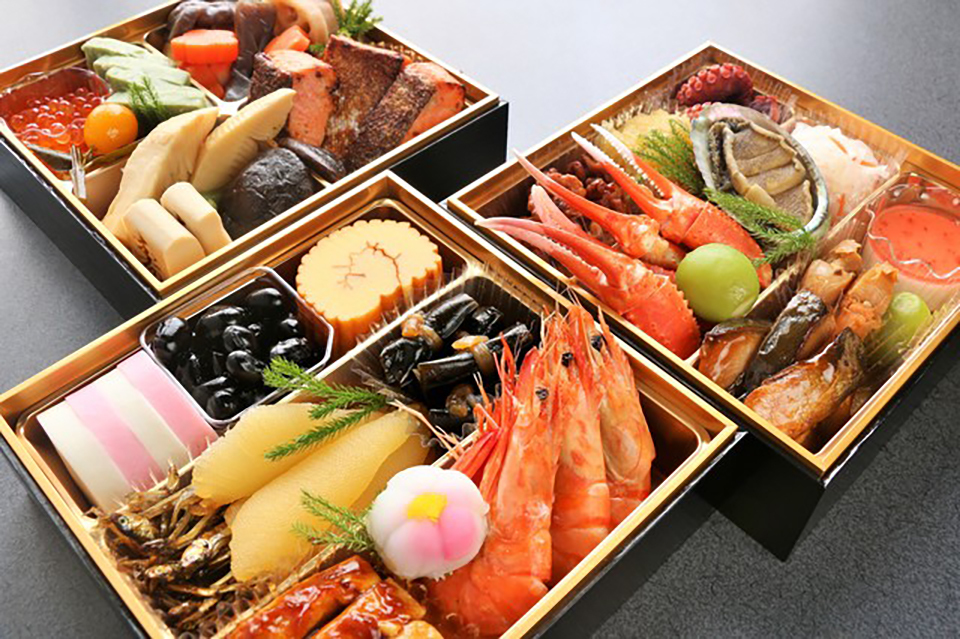 New Year's Delicacies
The Japanese New Year comes with special delicacies. The custom of placing lucky foods in tiered boxes and eating them at seasonal milestone originated as a way of expressing the concept "stacked with luck." Each of the foods is made with long-lasting ingredients, enabling the entire family to eat leisurely during the New Year holiday period. In that way, Japanese people celebrate the beginning of the year in peace.