Innovation Japan
THE DEMOCRATIZATION OF IoT COMMUNICATION
Implementing the Internet of Things(IoT)in business requires huge upfront investment. It is a barrier for SMEs and startups to develop IoT products or services, which has been long considered impossible. A Japanese rising startup invented a groundbreaking cloud-based platform. This technology significantly reduces the cost by replacing a core physical IoT infrastructure with a cloud-based service and is now opening up opportunities for smaller companies to launch creative and innovative IoT products and services. This new technology is igniting a social transformation, which can be called the democratization of the IoT.
00:16
When companies have tried to utilize IoT in products and business, the huge initial investment has been a barrier for them.
A Japanese venture that has overturned that orthodoxy is now attracting considerable attention.
00:44
The main driver behind the high cost was the need to create a dedicated core system from scratch.
This venture replaces the physical telecom core with cloud-based software, so data can travel from SIMs to the cloud, where it is managed and controlled.
This makes it possible to manage data flow in the cloud. Even when data is sent from a large number of devices it is sent simultaneously.
This system drastically reduced connection costs.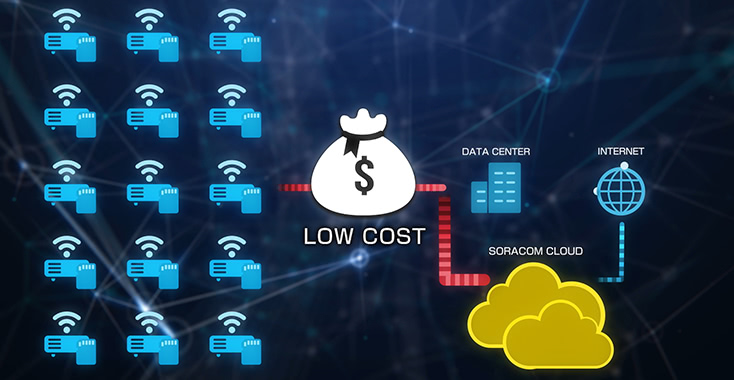 02:33