To get to the Niseko-Kutchan area, a winter resort offering great powder snow, it takes roughly two hours from the New Chitose Airport serving Sapporo. The number of visitors making the journey to Niseko and Kutchan, wrapped around sprawling mountain foothills, has been growing annually. The resort town of Kutchan, with a population of around 16,000 year-round residents, hosts roughly 1.6 million tourists annually; even global hotel brands have started to establish a presence there.
Aside from the regularly reported reasons for the boom in Niseko's popularity, the thing that frequently leaves people with the deepest impression of their stay there is the hospitality of the people. Niseko locals—many of whom are the descendants of pioneers who moved to Hokkaido 150 years ago, when it was still an undeveloped frontier—are open-minded and eager to embrace diversity, regardless of whether they are multilingual or not.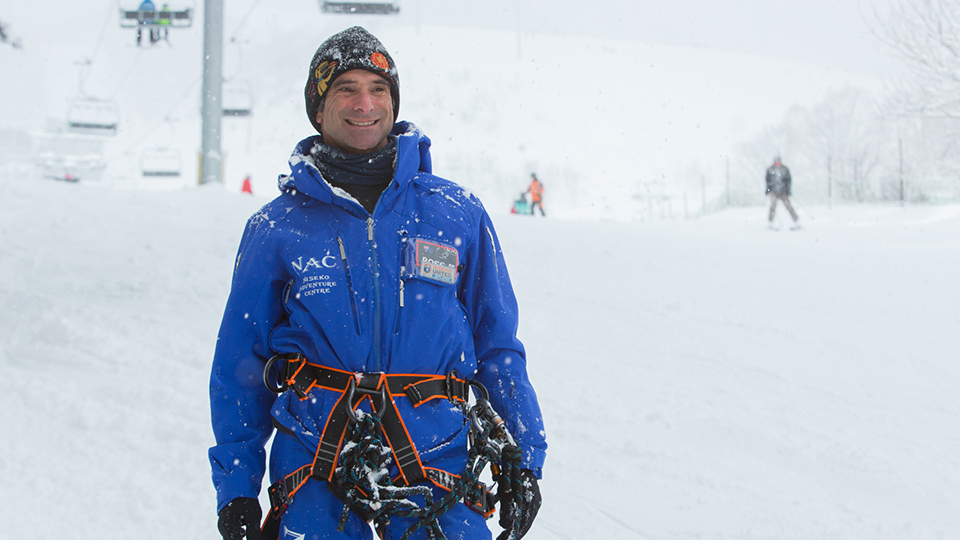 Australian Ross Findlay has had first-hand experience of the mentality of the region for many years now. After initially working as a ski instructor in the United States, Switzerland and Sapporo, he founded the Niseko Adventure Centre (NAC) in Kutchan in 1995. He says, "What I found most attractive about this place is its lifestyle. Here, people young and old enjoy outdoor recreation, and share the mentality of doing whatever they can themselves.
Possessing a strong self-help spirit, Hokkaido's early pioneers worked together closely to overcome adversity. Although the earthquake that occurred there last autumn caused only minor direct damage to the Niseko area, much of the island suffered power blackouts. While some hotels and restaurants suspended operations, others were able to stay open for guests using power generators.
"It didn't seem to cause so much confusion," says Findlay. "Most people just improvised and did such things as cooking by barbecue for dinner instead of in the kitchen. Many people left work early and enjoyed spending time with their families. That night, with everything so dark outside, the stars were shining beautifully," he adds with a chuckle.
What exactly, then, is Niseko's appeal as a resort area? "The powder snow, created when the winds crossing the Sea of Japan hit the mountains, is definitely wonderful. Actually, however, Niseko is great in summer as well. Mt. Yotei is beautiful, and there is plentiful water streaming straight from the surrounding mountains. That's why I came up with the idea of doing rafting. It is something anyone can enjoy, and it makes summer, too, a time when people can have fun here," says Findlay.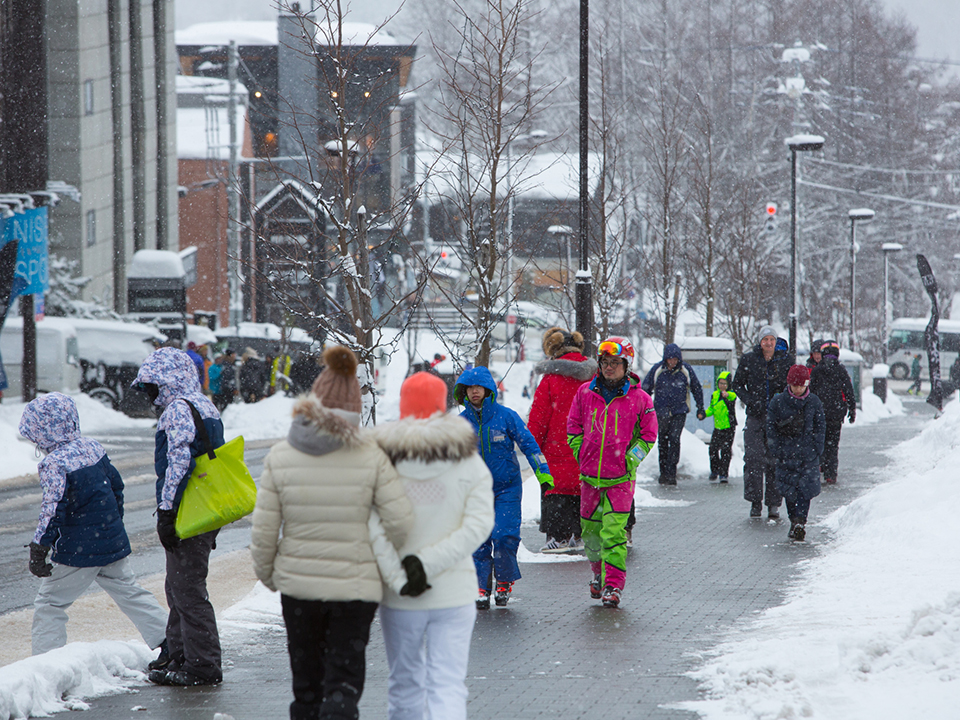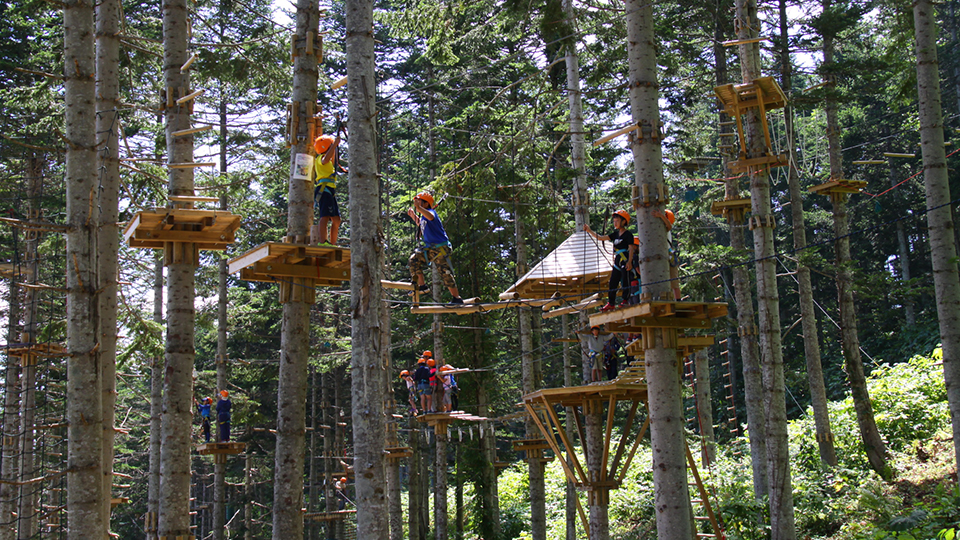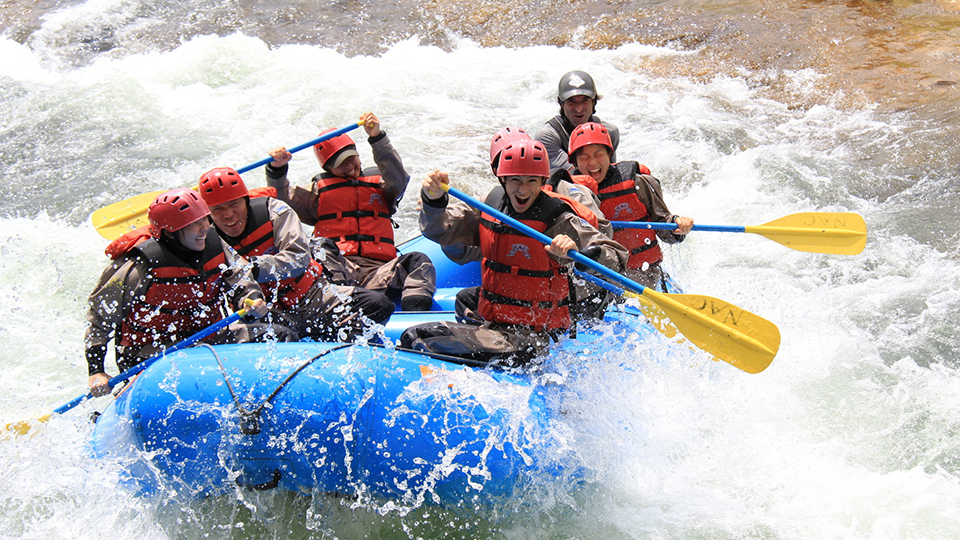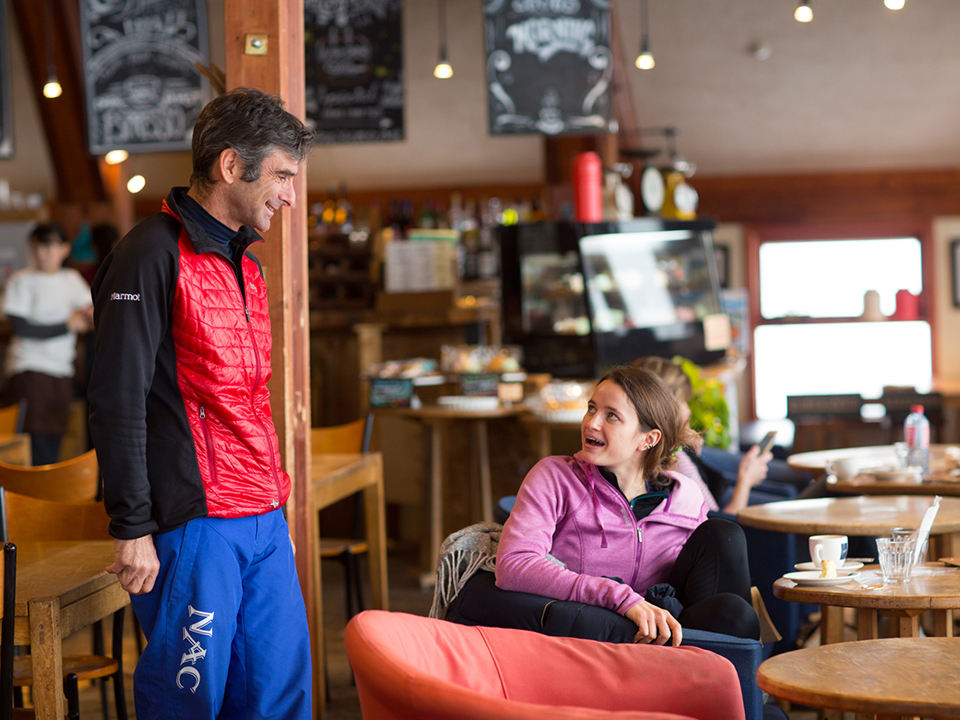 Rafting on the Shiribetsu River has now grown into a popular activity that 30,000 people take part in annually. In recognition of Findlay's work turning Niseko into a year-round vacationland, the Japan Tourism Agency (JTA) chose him as one of its "100 Successful Tourism Experts," who are role models for their contributions to regional tourism.
The latest kind of recreation that Findlay has developed is a treetop athletic course running through a Sakhalin fir forest, offering panoramic views of Mt. Yohei. "Using the municipally-managed forest, we came upon the idea of getting families to enjoy the outdoors in both summer and winter," he says. Findlay believes that nature during the summer can be just as valuable as the immensely popular winter season.
After last year's earthquake, overseas visitors heard about how the local government was taking appropriate measures, as well as how the residents were responding calmly to the situation. In a week or so, then, they started coming back to the area. "Helping each other out comes naturally for the residents of Niseko. With this as our key strength, we can even overcome an earthquake!" explains Findlay. The ties between the residents built up over so many years not only serve to support the daily lives of residents, but also the trust placed in us by tourists.