Built in 1607, Kumamoto Castle is among the most famous castles in Japan. The extensive castle grounds are filled with nationally designated Special Historic Sites of Japan, and 13 structures, such as the Uto Turret, that endure from the original configuration are nationally designated Important Cultural Properties of Japan.
Faithfulness to the original is the main premise of restoring cultural properties. "Each of the dislodged stones must be returned to its original position in the stone walls," says Tatsuo Nomoto, vice director of the Kumamoto Castle General Office.
The appearance of the castle, maintained by earlier generations over its long history, is being restored with untiring diligence. "Our role is to pass Kumamoto Castle on to the next generation as a cultural treasure in the condition that we ourselves received it, which means that each stone must be tracked and returned its original position."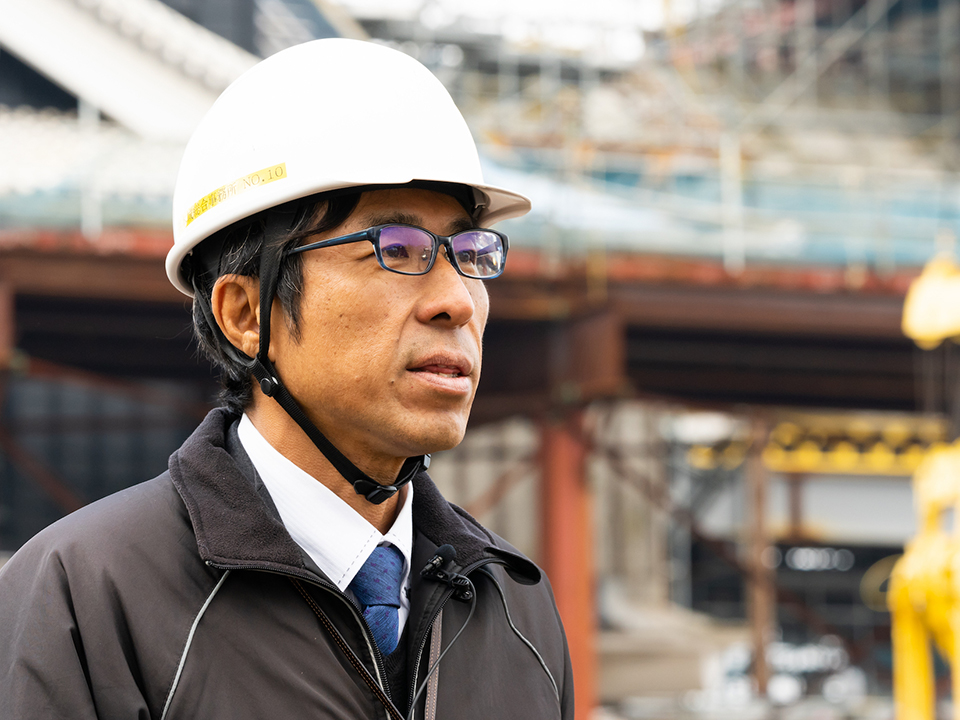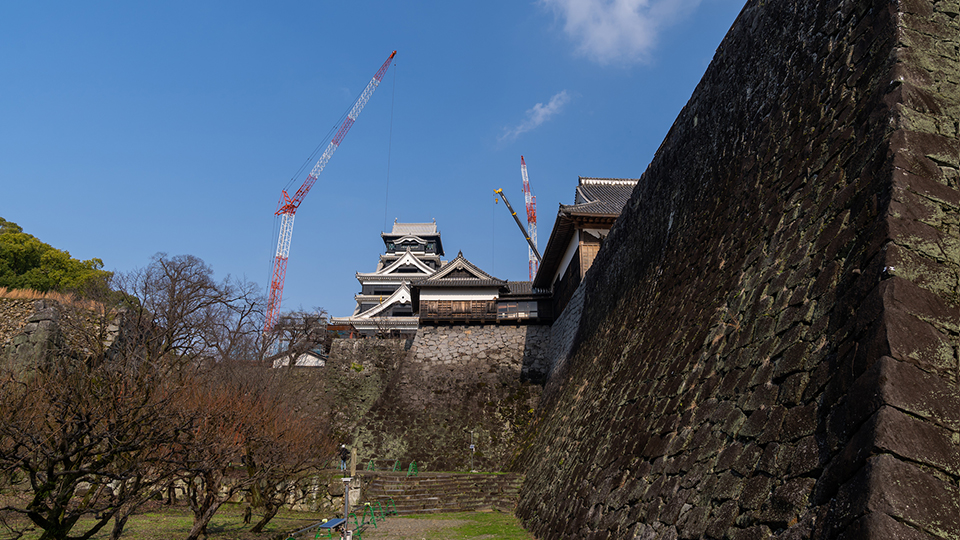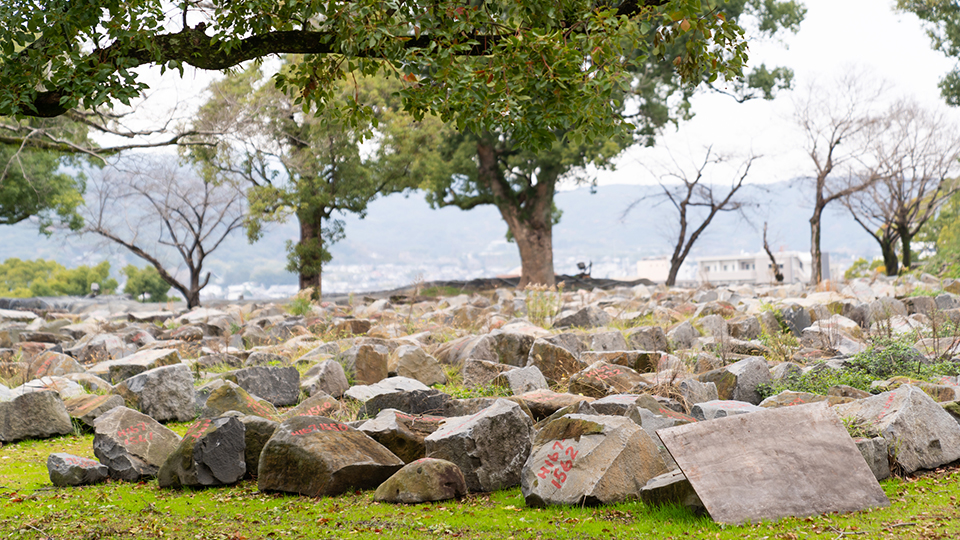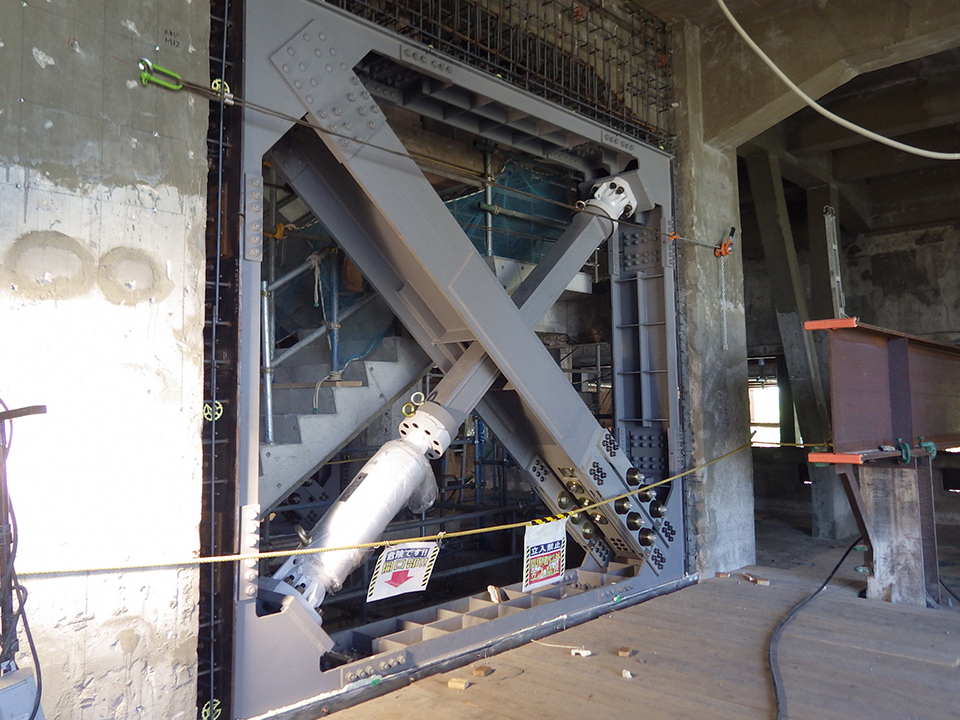 The 20-year plan for restoring the entire castle, which will be completed by 2038, gives priority to the early restoration of the castle towers, and While the exterior is recovering its original glory, the interior is being upgraded with the latest in damping technology, such as cross dampers. The Cross damper is a combination of the brake damper that absorbs energy during earthquakes and the oil damper that isolates the vibrations of tremors of any size. Thus, cross dampers are being installed in space-restricted areas throughout the castle towers to protect the structure from any future earthquake.
The special opening in October 2019 will allow visitors a nearby view of the exterior of the main tower, and the interior of which will be completed and ready to receive tourists in the spring of 2021. "We hope people will take advantage of this occasion to visit our city and see the heroic efforts devoted to restoring the castle—along with the many natural wonders in Kumamoto Prefecture, such as Mount Aso and Amakusa." You might even find it worth a visit to observe the gallant efforts underway for this once-only refit of the legendary castle.