After opening in September 1994, Kansai International Airport (KIX) has developed into one of Japan's primary gateways for international air travel. The number of passengers, most arriving from Asia, is currently on the order of 70,000 daily. To maintain the safety and security of KIX, considering the possibility of an earthquake in the future, a seawall was already in place, and procedures for recovery and restarting operations had been instituted, which helped in the rapid recovery from the typhoon damage in September 2018.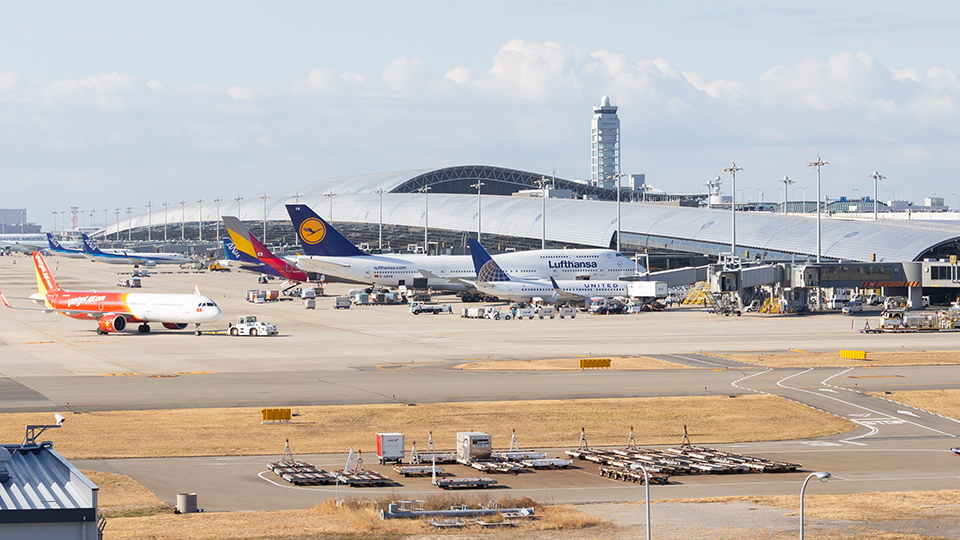 Then on September 2018 Typhoon No. 21 (Typhoon Jebi) made landfall on KIX. High waves and a high tide that exceeded expectations carried seawater into the airport. The typhoon packed a double whammy: widespread power outage resulted when underground electrical equipment installations were flooded, and powerful winds drove a tanker into the bridge linking the airport island to the mainland.
Damage on this scale was at first estimated to require several months of recovery work, but with help arriving from unexpected quarters and around-the-clock effort, the airport speedily reopened in just 3 days. About three months later, a new disaster prevention plan was announced, offering both hardware and software strategies for strengthening the airport against disaster, with a target date of 2020 for full implementation.
In terms of hardware or physical installations, water control measures are being strengthened all along the line. Multiple flood-prevention technologies are being implemented, including automatic water-stop plates and watertight doors. "Not only are we bulking up the revetments, but ultimately the plan calls for moving the underground electrical rooms, as well as the warning and prevention center, to above ground locations," explains Noboru Inoue, director of the Central Operations Department, KIX Operations Unit. Also, large pump trucks, smaller water pumps, and emergency runway lights are being deployed to enable immediate response to flooding. The system is prepared to recover from any disaster within 24 hours.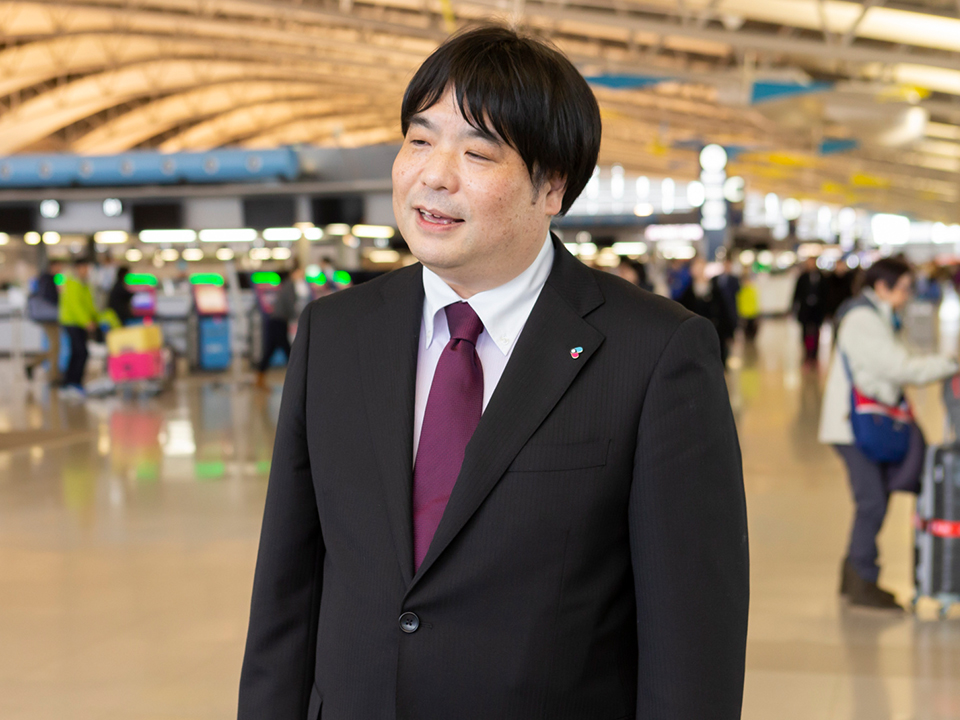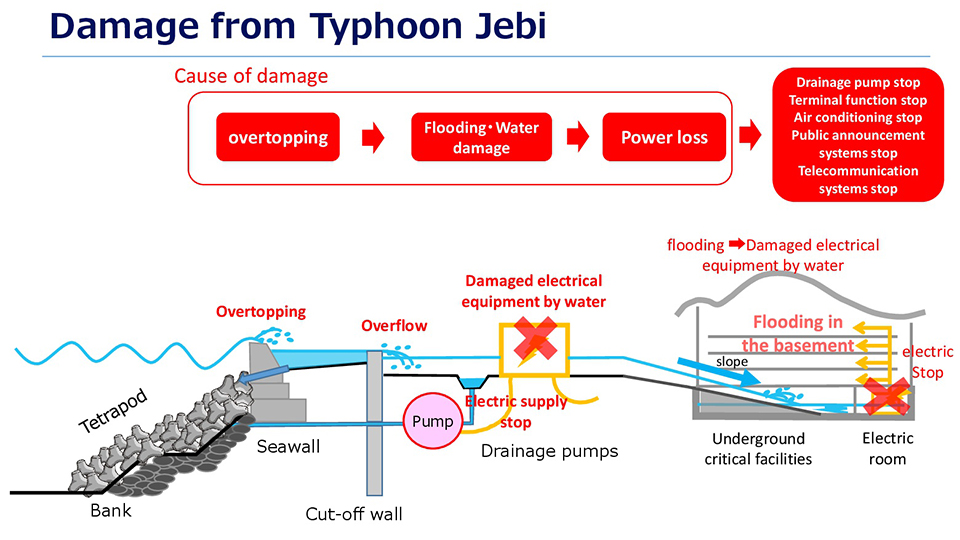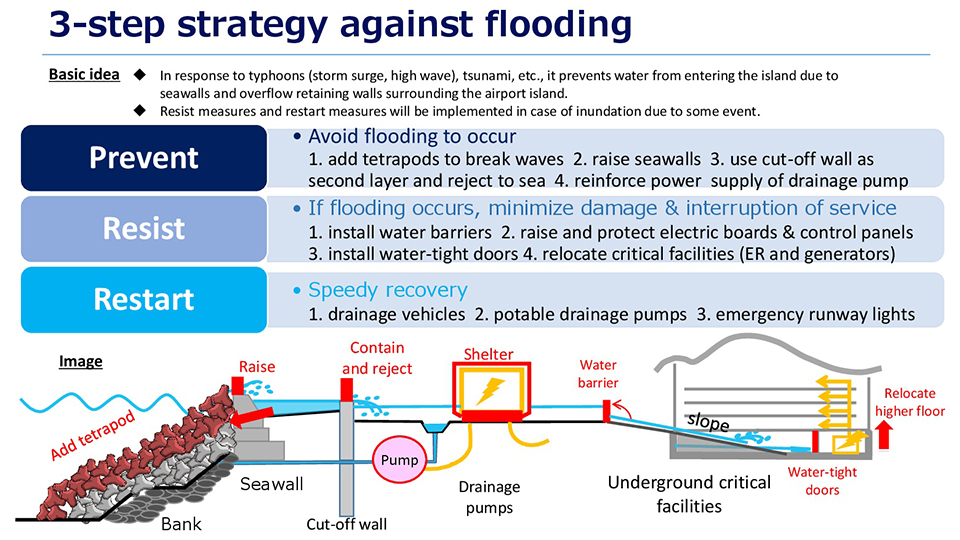 In terms of software, or human organization-based strategies, the crisis management and response system are being empowered to deal with all potential hazards, not just flooding. In particular, the changes are not limited to the corporation managing the airport, but take a completely fresh approach, to build up a system of operational units in which all stakeholders, such as the airline companies, are working in a unified manner. The links between participating companies are being streamlined, facilitating practical day-to-day cooperation and information sharing. "This approach lets us bypass corporate boundaries in times of crisis, allowing us to respond to passenger needs and restore operations as though the entire airport was a single organization," comments Inoue. "The airlines have employees with excellent foreign language skills, which will be useful to other sectors during a disaster."
The availability of information to passengers, which was an issue during the recent disaster, is being improved. Screens that normally display flight departures and arrivals will come under the control of a new system during an emergency, which will switch them over to warning screens with information displayed in several languages. At the same time, the associated loudspeakers will broadcast the key information in several languages. The number of "MegaSpeak" portable loudspeakers, which can broadcast pre-recorded voice messages in multiple languages, has been increased to 72. The airport management company is also increasing the number of its multilingual staff, so that accurate information will reach every passenger from Japan or abroad. Says Inoue, "Kansai International Airport aims to be a safe, secure airport in terms of both hardware and software. Foreign language capabilities have been greatly enhanced, so please rest assured that the airport is safe and dependable."
The gateway to the Kansai area welcomes you, preparing thoroughly for whatever might happen.