A Community in Harmony with Nature, Striving for Energy Self Sufficiency

To preserve its uniquely beautiful nature, Karuizawa adopts policies such as subsidies for the purchase of electric vehicles.
 The town of Karuizawa is located on a plateau surrounded by a beautiful natural environment, just over an hour from Tokyo by Shinkansen bullet train. It welcomes some 8.5 million visitors annually as one of Japan's preeminent resort areas. In 1886, Canadian missionary Alexander Croft Shaw praised the town as "a hospital without a roof," and since then it has developed into a place to find respite from the heat and an international setting for health and recreation. Under the slogan "Karuizawa Smart Community," there are ongoing efforts to reduce environmental impact by equipping public facilities with renewable energy systems, and providing subsidies for the installation of residential solar power generation systems and the purchase of electric vehicles. Karuizawa Mayor Susumu Fujimaki explains, "Through these measures we hope to promote energy conservation and local production for local consumption in the area of energy. Our goal is a community grounded in coexistence with nature." The mayor adds, "We're hoping that future generations will be told of this meeting as a big turning point regarding the world's environmental issues, and we want to create the best possible environment for a productive discussion, while telling our visitors about our town's efforts."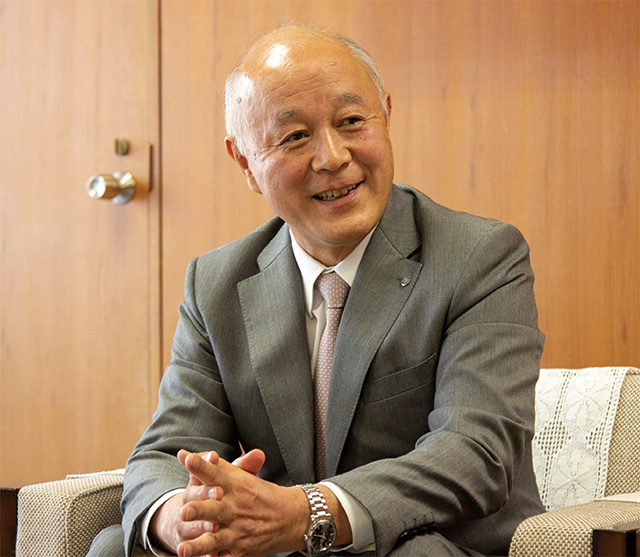 Susumu Fujimaki
Mayor of Karuizawa
Born in Karuizawa, Nagano Prefecture in 1951. Served as a member of Karuizawa's town assembly from 1995 to 2007. Became mayor in February 2011.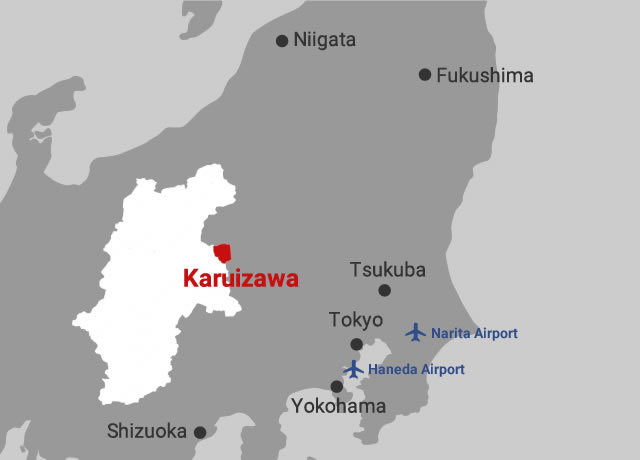 Information & Access
Population
:
20,230 (as of May, 2018)
Access by Air
:
Seoul (115 min.), Shanghai (150 min.), Hong Kong (4 hrs. 10 min.)
*Flight time to Haneda Airport
Access by Train
:
Tokyo (70 min.)
Contact :
The Town of Karuizawa
2381-1 Oaza Nagakura Karuizawamachi Kitasakugun Nagano 389-0192, JAPAN
TEL: +81-267-46-9066
FAX: +81-267-46-3165
Karuizawa's Web Site