G20 Summit & Ministerial Meetings to be Held for the First Time in Japan
 On the 28th and 29th of June 2019, the leaders of the G20 will gather in Osaka as Japan hosts its first ever G20 Summit. Concurrent with the Summit meeting, the Finance Ministers and Central Bank Governors' Meeting, the Foreign Ministers' Meeting, and other ministerial meetings will also be held at eight different locations throughout Japan.
 During its presidency of the G20 Summit, the Japanese government is determined to carry out strong leadership in advancing discussions toward resolving the myriad issues now facing the international community.
 At the same time, the G20 Summit is a perfect opportunity for people from all over the world to see and experience not only a newly revitalized and transforming Japan—which is thanks to booming corporate profits and a wave of inbound investment as a result of bold regulatory reforms and other stimulus measures—but also the wide-ranging appeal of the various regions that will host these consequential discussions.
All Nine Host Cities Represent Unique Aspects of Japan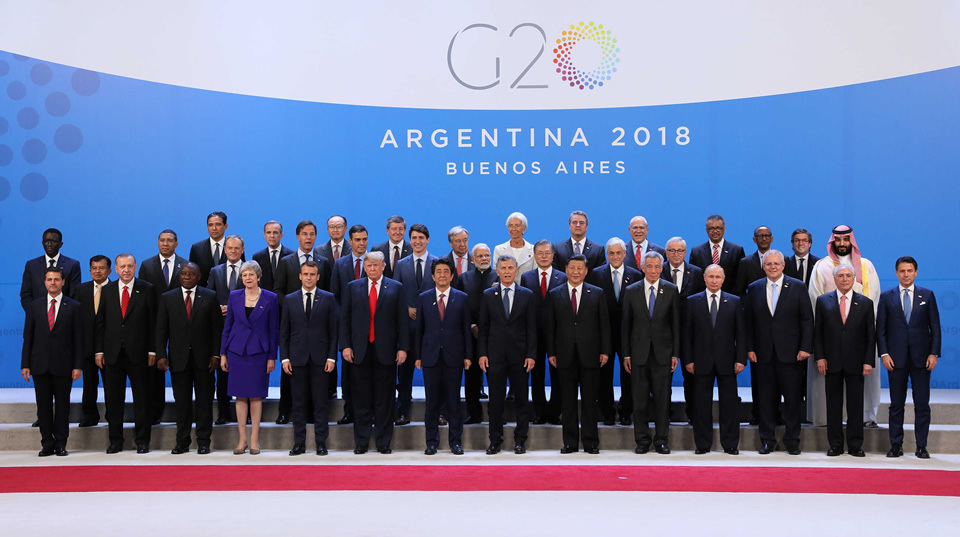 The G20 Buenos Aires Summit was held from November 30 to December 1, 2018 in Argentina. The G20 Osaka Summit will be held from June 28 to 29, 2019 in Japan.
 The nine cities hosting the G20 Summit and its related ministerial meetings all have their own fascinating cuisine, history, and culture. The city of Osaka, location of the Summit Meeting, is one of Japan's economic powerhouses with a population of 2.72 million (Osaka Prefecture: 8.83 million) and a GDP of JPY 20 trillion (USD 187 billion) (Osaka Prefecture: JPY 39 trillion (USD 364 billion)). Meanwhile, the Tourism Ministers' Meeting will be held in Hokkaido's increasingly popular and scenic international resort town of Kutchan, with a population of 16,000. These incredibly diverse municipalities have already started thoroughly preparing for the gatherings they will host. The following article showcases the appealing qualities of each of the host cities and the expectations of their leaders.
What Are the G20 Summit & Ministerial Meetings?
 The G20 Summit on Financial Markets and the World Economy is held every year to discuss the critical issues affecting the global economy, and it brings together the members of the G7 (France, the United States, the United Kingdom, Germany, Japan, Italy, Canada and the European Union), as well as Argentina, Australia, Brazil, China, India, Indonesia, Mexico, the Republic of Korea, Russia, Saudi Arabia, South Africa, and Turkey (listed in alphabetical order).
 The participating nations represent 80% of global gross domestic product. Designated as the "premier forum for international economic cooperation" at the Pittsburgh meeting in 2009, in recent years the G20 Summit has dealt with a wide range of issues facing the global community, including development, climate and energy, digital economy, and employment in addition to the world economy.
 Ministerial meetings discussing related themes are also held during the host year.