3
Smart Regulations & Laws
REGULATORY SANDBOX

NATIONAL STRATEGIC SPECIAL ZONES

RULES FOR DIGITAL MARKET

DECARBONIZED SOCIETY
As markets evolve to reflect changing social needs, we should move quickly, and with an open mind, to help create new businesses and new demand.

REGULATORY SANDBOX
Cutting-edge technologies or businesses sometimes seem unrealistic to implement. It takes support and flexibility to nurture them.
Japan provides a sandbox approach, which allows new ideas to be tested and improved in real-life situations without existing restrictions.
Early stage business models or technologies are proposed to the government and evaluated on their merit

Rules are relaxed to test these innovations within a certain contained "sandbox" in an approved project.

The testing environment allows businesses to conduct pilot projects quickly

If pilot demonstrations of new technologies/business models are successful, the government aims to further implement the regulatory reforms

A dedicated office for this is set up to ease the application process

Law took effect in June 2018

Achievements
15 projects/133 approvals

in the field of

IoT, online medical consultation, fintech and mobility

(as of May 2020)

NATIONAL STRATEGIC SPECIAL ZONES
Selected regions have the privilege of carrying out advanced structural reform in the hope of turning successful test cases into touchstones for nationwide implementation.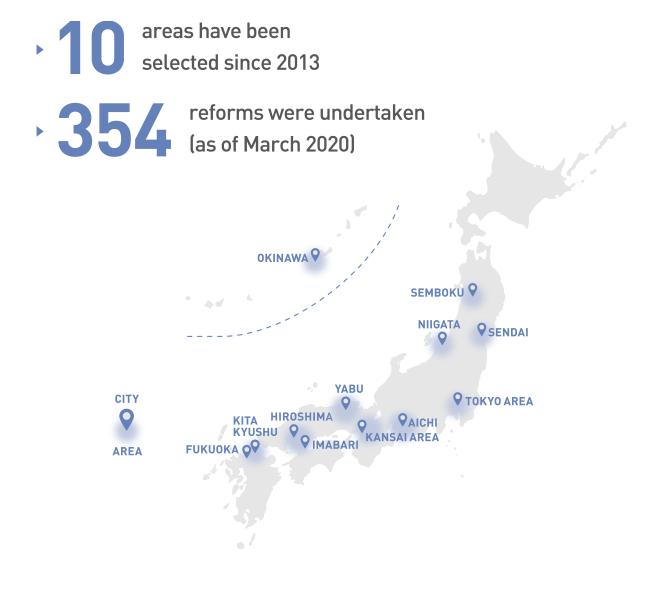 Achievements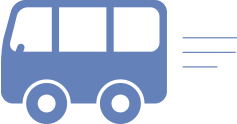 1st automated bus driving test

conducted on a public road in Semboku City (November 2016)

RULES FOR DIGITAL MARKET
Given the importance of data handling and security, Japan plans to create

a task force to both regulate and stimulate best practices in the digital market arena

Ensure transparency and fairness in transactions between digital platform companies and users

The "Act on Improving Transparency and Fairness of Digital Platforms" was enacted on May 2020

In order to promote digital market competition,

data portability and API disclosure policies are being considered and reviewed
DATA FREE FLOW WITH TRUST (D.F.F.T.)
The basis of this concept is to

ensure privacy, data protection, intellectual property rights, and security in order to facilitate the free flow of data, which will harness the full potential of data and the digital economy

Under this concept,

the "Osaka Track" was launched on the sidelines of the Osaka Summit, which added momentum to international rule-making on the digital economy, and accelerated negotiations on electronic commerce at the WTO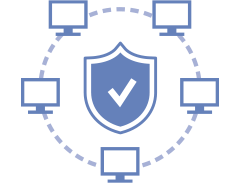 DECARBONIZED SOCIETY
Take measures towards the reduction of GHG emissions by 80% by 2050 to realize a decarbonized society

Achieve a business-led virtuous cycle of protecting the environment while stimulating economic growth by accelerating innovations in environmentally friendly technologies

The Long-term Strategy under the Paris Agreement
(Cabinet decision, June 11, 2019)

Promote zero-carbon mobility

knowing that by 2030 more than half of new autos will use electric, fuel cell or other non-gasoline engines

Promote a hydrogen society that ushers in carbon-free technology

Establish 160 operating hydrogen stations by 2020 and double that number by 2025

Set a target of reducing hydrogen production costs to one-tenth of current levels by 2050

Stimulate green finance

by promoting disclosure and transparency to drive ESG funds, which are increasing worldwide

Utilize AI and IoT for energy use management

with the commercialization of VPP (Virtual Power Plant) systems by 2021 that offer more efficient resource distribution

Increase competitiveness in the power and gas market

through a comprehensive overhaul of the industry, spurring development of new energy sources and more focus on environmental impact