Boost productivity by changing work style and diversifying the labor force to cope with the demographic change.

Change how we work

Embrace diversity

Change how we work
Increasing productivity and labor participation are keys to sustaining economic growth under the demographic change that Japan is experiencing. In realizing this, work-style reform is the biggest challenge we need to tackle.

On March 28, 2017, under Prime Minister Abe's strong initiative as chair, the Council for the Realization of Work Style Reform has formed a promising plan to realize a society where everyone can choose various and exible work styles.

Based on this plan, the Administration will implement structural and legislative transformations.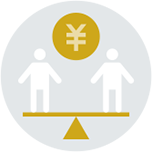 Legislative rules and guidelines of "equal pay for equal work": Eliminate the irrational gaps in the working conditions between regular and non-regular workers in order to enable non-regular workers to be fairly evaluated and to work with higher motivations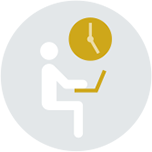 Regulatory limit on overtime work with penal regulations: Define the maximum hours of overtime work and revise legislation that will concretely establish a limit that cannot be exceeded even in temporary and special situations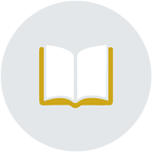 Human resource cultivation and supporting reemployment: Support relearning of individuals, such as by enabling women, who once take child-rearing leave, to receive recurrent education for skill improvement and re-employment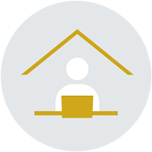 Promoting flexible work styles: Promote teleworking, side jobs and multiple jobs with a variety of policy measures, including the renewal of guidelines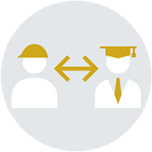 Introducing new scholarship programs for children: Establish new systems that will ease economic burdens to encourage children to attend higher education regardless of economic status
In August 2016, the Minister for Working-style Reform was appointed, and the Council*1 was established and tasked to compile a concrete action plan by the end of March 2017.
A draft of guidelines for "equal pay for equal work" was publicly released in December 2016.
Council to Realize Working-style Reform (Chairman: PM Abe)
Embrace diversity
Given the declining work population Japan faces today, we need to include more people in the workforce.

That is why our work and business customs are in the process of being reassessed, and a wide range of working opportunities is becoming accessible to women, senior citizens and expatriates whose chances were limited before.



WOMEN
Lessen the burden of working parents and accelerate women's promotion
More information: //www.japan.go.jp/women/
Secure additional child care capacity for approximately 500,000 children by the end of FY2017
Increase child care leave benefits from 50% to 67%, applied to the first six months of leave

*2

Mandate businesses to disclose information on the employment status of women and their future targets
Through collaboration with the Tokyo Stock Exchange, select and promote enterprises that encourage women's success in the workplace as "Nadeshiko Brands"
Provide female candidates with executive leadership training programs from the world's leading business scholars
Further encourage recurrent education for women away on maternity leave
Law took effect in April 2014

SENIORS
Facilitate change through engagement with businesses
Provide a choice to extend retirement age for those who want to work, as well as support companies that extend the limit
Provide support in matching job openings and applications
Dynamic Engagement Elders

EXPATRIATES
Leverage legislative reforms to promote and expand opportunities
Expedite permanent residency by introducing "Japanese Green Card for Highly Skilled Foreign Professionals" to obtain visas after a year of arriving, under certain conditions
Promote expatriate entrepreneurship in Tokyo, Niigata City, Fukuoka City, Sendai City, Aichi Prefecture, Hiroshima Prefecture and Imabari City by leveraging National Strategic Special Zones*

3

Increase expatriate housekeeping support workers in Tokyo, Kanagawa and Osaka by leveraging National Strategic Special Zones*

3

Expand job categories, increase admission quotas and extend training periods from three to five years by revising the current Technical Intern Training Program*

4
Law took effect in September 2015
Law will take effect by November 2017
Dynamic Engagement Expats