1
Productive
Individuals
& Society
HEALTHCARE

MOBILITY

FINTECH

DECARBONIZATION

AND MORE

FOR A DATA-DRIVEN SOCIETY




WORK-STYLE REFORM

HUMAN RESOURCES DEVELOPMENT

WOMEN

SENIORS

EXPATRIATES
Changing societal structures is a chance to unlock new market opportunities. An aging society stimulates demand for care & wellness products and services, which in turn pushes innovation in robotics, AI, and IoT.
A smaller workforce will also motivate business efficiencies, as well as more demand for higher skills to best use technological advances, as per the Society 5.0 vision. Many believe economies only grow because of population growth. However, history shows us that growth actually happens when the skills of society reflect its economic opportunities.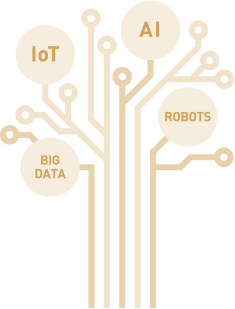 HEALTHCARE
Integrate and store Personal Health Records (PHR)

using big data by 2020 to provide customized medical care
[e.g.] medical checkup, treatment, and nursing care records

Enhance remote medical care services

combined with face-to-face medical examinations (effective care to be evaluated based on a FY2018 revision of medical service fees)

Use AI and robots at long-term care facilities

to maintain/improve users' quality of life and reduce caregivers' burden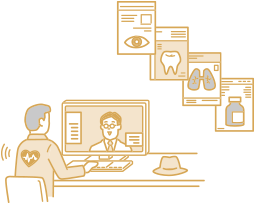 MOBILITY
Starting with mountainous regions,

introduce drone delivery services

to include urban regions by the 2020s

Introduce driverless transportation services

with the aim of making them commercial by 2020

*Road tests ongoing in the capital and in mountains

Autonomous truck platoons

for mass transportation to address the shortage of truck drivers (commercialization by 2022)
City planning will include new mobility options so that model cities include

autonomous driving, shopping support and Mobility as a Service (MaaS)

from the start

Transport data dissemination via Apps

will be introduced from this fiscal year to ease congestion, especially during peak times and major events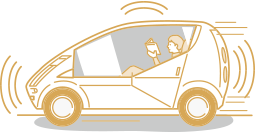 FINTECH
Drive FinTech innovation by facilitating experimentation with

blockchain technology

*This technology allows faster and deeper online transactions while providing security by recording transactions in a chronological order within a chain of encrypted, interlocking blocks. After creation, falsification of any part of the chain is extremely difficult, creating a trusted and secure record.

Install open application programming interface (API) systems

in more than 80 banks by 2020 to further drive innovation

*API is a software interface within which an application and other operations provide separate applications with a common function. In software development, a function provided by an API does not require further programming, which makes the process more efficient.

Achieve a 40% cashless payment rate

by 2027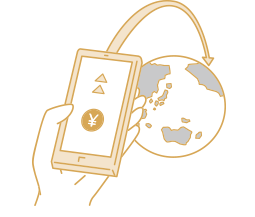 DECARBONIZATION
By 2030, between 50% and 70% of

new autos will use electric, fuel cell or other non-gasoline engines

Promote a hydrogen society

where the lightest element in the periodic table ushers in carbon-free technology

Establish 160 commercially operating hydrogen stations by 2020 and double that number by 2025

Utilize AI and IoT for energy use management

with the commercialization of VPP (Virtual Power Plant) systems by 2021 that offer more efficient resource distribution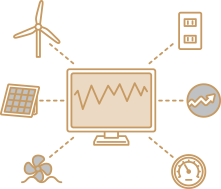 AND MORE
DIGITAL GOVERNMENT
Change "administration" by making all services and procedures digital

Eliminate attachments required in various procedures, and modify the personal identification method such as affixing a seal
NEXT-GENERATION INFRASTRUCTURE
Use robotics and sensors to repair and improve productivity of infrastructure, also cutting costs
Introduce data-driven operations to improve precision of construction, renewal and maintenance processes

Infrastructure Efficiency roadmap for next five years being prepared
PPP & PFI
Operating performance of airports, water supply and sewage systems, roads, education facilities and harbors can be bolstered further with private business know-how
Government considering ways to bring private initiative into public utilities to generate long-term revenue and better cost-performance returns
SMART CITY
Bring together town-planning with new mobility services and private data capacities to develop the "Compact · Plus · Network," ensuring that efficient and clean transport is built into cities with aging population needs
SMART AGRICULTURE
Agriculture of tomorrow means utilizing sensors, big data analysis and AI to help farmers develop larger-scale, less labor-intensive production and integrate their work into the modern farm-gate-to-store supply chain at minimal cost. The approach will be expanded to forestry and fishery industries.
FOR A DATA-DRIVEN SOCIETY
OPEN DATA

Open up government data to promote innovative products and services, particularly in eight selected areas that include healthcare, agriculture and mobility

5G / CYBER SECURITY

Move our telecommunications standard to 5G by 2020 to cope with increasing data volumes, while strengthening cyber security

INDUSTRY-ACADEMIA COLLABORATION

Set up an operating system in universities to accept private investments, and set up an incentive system to encourage universities to collaborate with industry

ECOSYSTEM FOR STARTUPS

Supply the foundation for people that have inside them a venture spirit by creating an agile environment where startups can continuously create and drive innovation
When speaking about economics, everything starts with people. They are the country's top asset and this is where we are focused to make the biggest difference.
As people's average life span expands, and our society grows more diverse, we want to help people remain productive, learn new skills, and re-invest that knowledge in their work.
Our initiatives include the Council for Designing 100-Year Life Society and measures to boost the workforce through higher female and senior engagement, as well as overseas talent.

WORK-STYLE REFORM
Legislative rules and guidelines of "equal pay for equal work":

Eliminate the irrational gaps in the working conditions between regular and non-regular workers in order to enable non-regular workers to be fairly evaluated and to work with higher motivation

Promote a flexible work style:

Promote teleworking, side jobs and those who wish to take on multiple jobs with a variety of policy measures, including the renewal of guidelines

Law passed in June 2018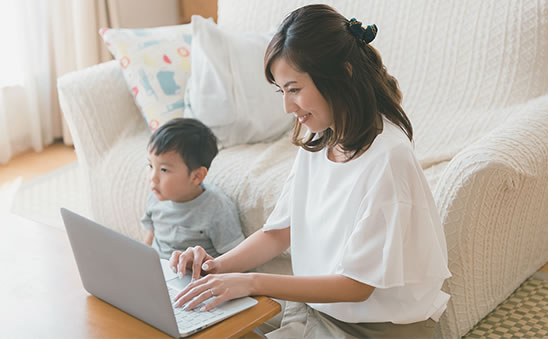 HUMAN RESOURCES DEVELOPMENT
Move toward free education

for infants (from low income households), all pre-school children, and higher-education (university) students (from low income households)

Support further education and mid-life career change for

Individuals who seek to advance their skills

Those wishing to switch jobs

Mothers returning to work after child-care leave, who wish to boost skills or change employment

Make education more practical

Reform higher education curriculum and facilities

to better meet the needs of today's professions, especially in terms of technical skills

such as in IT

Introduce

programming as mandatory study

from elementary school to bolster societal IT knowledge in the future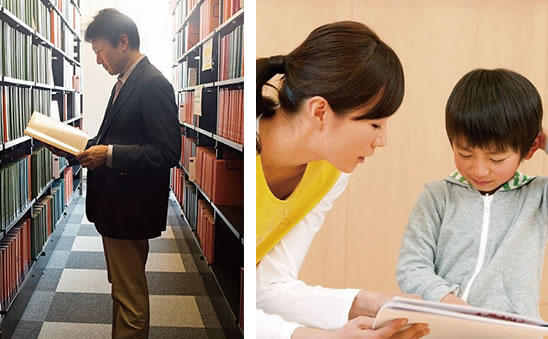 WOMEN
Bolster health support

for women at various life stages
Offer greater

assistance to single parents,

irrespective of gender
Make available further and

recurrent education for women

returning to work after child-care leave
Provide female candidates with executive leadership training programs from the world's leading business scholars

Eliminate all forms of violence against women

including spousal violence, sex crimes, prostitution, human trafficking, sexual harassment, and stalking

Promote men taking child-care leave

and being more active with domestic tasks

Achievements
From 2012 to 2018, the number of women joining the workforce increased by about

2.9million

Source: Ministry of Internal Affairs and Communications "Labour Force Survey"

Women in management positions in the private sector approaches

10%

Source: Ministry of Health, Labour and Welfare "Basic Survey on Wage Structure"

SENIORS
Provide

a choice to work beyond the official retirement age

for those who want to do so, as well as support companies that retain retiree-age staff
Provide support in

matching job

openings and applications

Consider raising the retirement age of civil servants

gradually from 60 to 65 years old

Achievements
From 2012 to 2018, employment rate of people over the age of 65 increased by4.8%

Source: Ministry of Internal Affairs and Communications "Labour Force Survey"

71%

of seniors report that they would like to continue to work past retirement age

Source: Cabinet Office "Research on daily life of seniors"2014

EXPATRIATES
Actively attract overseas professionals who have expertise or experience in certain areas through easier visa procedures

Fast-track visa screenings to 10 days

Set up the world's fastest Japanese Green Card program for Highly-Skilled Foreign Professionals in select fields

Established a new status of residence for foreign human resources who have a certain level of professional and technical skill, and Japanese language proficiency

Online applications accepted from 2019

Ease quality-of-life with more non-Japanese signage, international schools, English-speaking hospitals
Option to invite housekeeping staff from overseas
Support more international students and entrepreneurs

Achievements
The number of workers from abroad reached

Source: Ministry of Health, Labour and Welfare "Report on the Employment Situations of Foreigners"