Realize Society 5.0
On June 9, 2017, the Investments for the Future Strategy 2017 (also known as the Growth Strategy 2017) was approved by the Cabinet. The realization of Society 5.0 is stated as the core of the Growth Strategy.

Society 5.0 is the fth chapter after the four major stages of human development: (1) hunter-gatherer, (2) agricultural, (3) industrial and (4) information.

In Society 5.0, we will take advantage of the innovations created through the Fourth Industrial Revolution, such as Internet of Things, big data, AI and robotics, and apply them across all industries and in all aspects of daily life.

Realization of Society 5.0 will allow us to resolve social challenges, such as a decrease in the working population, which Japan is facing ahead of other countries. At the same time, Society 5.0 is expected to improve productivity and generate new demand.
Create an environment to drive innovation
REGULATORY SANDBOX
Launch a mechanism for carrying out business trials, including a premises that allows participants to run tests for new types of business for a certain amount of time regardless of current regulations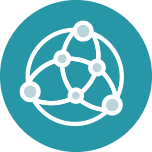 OPEN DATA
Open up government data to promote innovative products and services, particularly in eight selected areas that include healthcare, agriculture and mobility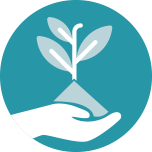 ECOSYSTEM FOR STARTUPS
Create an agile environment where startups can continuously create and drive innovation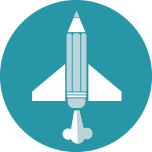 INDUSTRY ACADEMIA COLLABORATION
Strengthen collaboration with the academic community through initiatives such as setting up an operating system in universities to accept private investments, and setting up an incentive system to encourage universities to collaborate with More information: the industries

HEALTHCARE
Taking advantage of the fact that we will be facing an aging society ahead of other countries, we will utilize data aggregated from the National Health Insurance System and nursing care insurance system to …
Provide personalized medical care (including preventive care) whenever and wherever necessary
Extend people's healthy life expectancy
TARGET
»

Integrate and store personal medical information using big data by 2020 to provide customized medical care

»

Enhance remote medical care services and face-to-face medical examinations (effective care to be evaluated based on a FY2018 revision of medical service fees)
MOBILITY
Build on the nation's strengths in design and hardware manufacturing, and combine these with AI and big data, thereby revolutionizing the transportation / distribution sector so as to …
Provide faster and safer distribution for businesses (e.g. e-commerce) with drones and automated driving and shipping
Connect regions with automated buses to provide safer transportation for elderly people
TARGET
»

Starting with mountainous regions, introduce drone delivery services in urban regions by the 2020s

»

Driverless transportation services in local areas (road tests in more than 10 areas across the country are ongoing, with an aim of commercialization by 2020)

»

Autonomous truck platoons for mass transportation to address the shortage of truck drivers (road tests on Shin Tomei Highway by 2020 and commercialization by 2022)

INFRASTRUCTURE
Increase productivity in the infrastructure business by leveraging the Tokyo 2020 Olympic and Paralympic Games to …
Better predict when and what maintenance is necessary
Provide faster and safer recovery from natural disasters
TARGET
»

Further promote i-construction, an approach to construction in which every aspect—from research to design, and inspection to maintenance—will be connected through information and communication technology (ICT) by 2019

FINTECH
Promote FinTech development in Japan by creating a FinTechfriendly environment to …
Encourage open innovation between FinTech startups and banks by introducing open application programming interfaces (API)

*1

Make transactions faster and safer by expanding the use of cashless payments
Drive FinTech innovation by facilitating experimentation with blockchain technology

*2
TARGET
»

Install open API systems in more than 80 banks by 2020 to further drive innovation

»

Achieve a 40% cashless payment rate by 2027
An API is a software interface by which an application and other operations provide separate applications with a common function. In software development, a function provided by an API does not require further programming, which makes the process more efficient.
Technology that allows easier and more secure online transactions by recording transaction histories in chronological order within a chain of encrypted, interlocking blocks. After creation, falsification of any part of the chain is extremely difficult, creating a trusted and secure record of information.
Build on international opportunities
To this day, Japan's economic growth has been based on free trade. Japan has shown its commitment to lead and promote free trade by swiftly approving the Trans-Pacific Partnership (TPP) agreement.

The promotion of the export of Japan's high quality infrastructure to meet expanding global infrastructure needs is crucial to Japan's economic growth, and helps to construct win-win relationships that contribute to the economic development of partner countries.

FREE TRADE
Leverage free trade and other economic agreements
Encourage the early entry into force and the expansion of TPP
Promote negotiations on other economic partnership agreements, such as Japan-EU EPA, RCEP and Japan-China-ROK FTA
Provide assistance for SMEs to expand their businesses overseas
The Japanese Diet approved the TPP and its related bills in December 2016

INFRASTRUCTURE EXPORT
Promote quality infrastructure investment
More information: //www.japan.go.jp/infrastructure
Provide financing to infrastructure projects worldwide of approximately USD 200 billion as a target for the next five years
Accelerate Japan's assistance, and encourage investment / financing by private companies
Strengthen the institutional capacity and financial grounds of Japan's aid organizations

*3
Including JICA, JBIC, NEXI and JOGMEC

Agreed with Prime Minister Modi of India on the development of the bullet train between Mumbai and Ahmedabad by 2023
Circulate growth to regional economies
Japan's business resources don't just lie in Tokyo. In fact the regional areas are kaleidoscopes of many energetic SMEs and players in the service industry. Each and every one of them are part of combined effort to make the regional economy shine. In addition, the number of inbound tourists being attracted by the regions is soaring.

That is why we are determined to accommodate an environment in which the international community can travel to every corner of Japan conveniently.

SMES
Modernize SMEs to comply with global standards
Encourage financial institutions to engage in the profitability enhancement of companies and review the credit-guarantee system
Accelerate the establishment of data utilization platforms and provide IT support to increase productivity
Support the international expansion of SMEs, particularly Japan's numerous "hidden champions"

TOURISM
Reinforce tourism as the center piece of regional revitalization
Form 100 world-class DMOs

*4

and train tourism management specialists by 2020
Promote branding of national parks, usage of cultural properties and create globally attractive travel routes
Improve the tourist experience with additional free Wi-Fi spots and 3,000 ATMs equipped for international transactions
The "Integrated Resorts" Promotion Bill was enacted in December 2016
Promote temporary accommodations by renting private dwellings under certified procedures
Law passed in June 2017
DMO = Destination Management / Marketing Organization
Excluding day trip travelers

SERVICE INDUSTRY
Double labor productivity growth to 2% in an industry that accounts for 70% of GDP
Customize plans for intensive legal restructuring, tax reductions or financial support in seven key sectors

*6
Accommodation, Truck transportation, Restaurants, Medical, Nursing care, Child care, Wholesale and Retail