2
Diversity & Empowerment of People
WORK-STYLE REFORM

HUMAN RESOURCES DEVELOPMENT

WOMEN

SENIORS

EXPATRIATES
When speaking about economics, everything starts with people. They are the country's top asset, and this is where we are focused to make the biggest difference.
As people's average life span expands, and our society grows more diverse, we want to help people remain productive, learn new skills, and re-invest that knowledge in their work.
Our initiatives include the Council for Designing 100-Year Life Society and measures to boost the workforce through higher female and senior engagement, as well as overseas talent.

WORK-STYLE REFORM
Legislative rules and guidelines of "equal pay for equal work":

Eliminate the irrational gaps in the working conditions between regular and non-regular workers in order to enable non-regular workers to be fairly evaluated and to work with higher motivation

Promote a flexible work style:

Promote teleworking, side jobs and those who wish to take on multiple jobs with a variety of policy measures, including the renewal of guidelines

Law passed in June 2018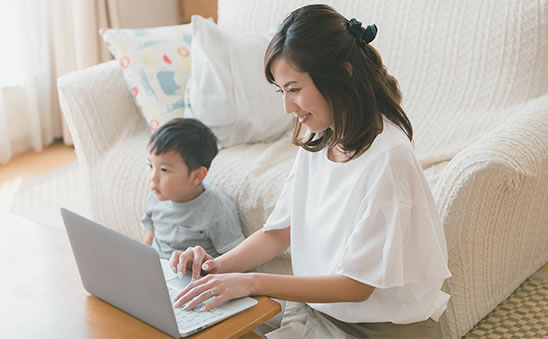 HUMAN RESOURCES DEVELOPMENT
Move toward free education

for infants (from low income households), all pre-school children, and higher-education (university) students (from low income households)

Support further education and mid-life career change for

Individuals who seek to advance their skills

Those wishing to switch jobs

Mothers returning to work after child-care leave, who wish to boost skills or change employment

Make education more practical

Reform higher education curriculum and facilities

to better meet the needs of today's professions, especially in terms of technical skills

such as in IT

Introduce

programming as mandatory study

from elementary school to bolster societal IT knowledge in the future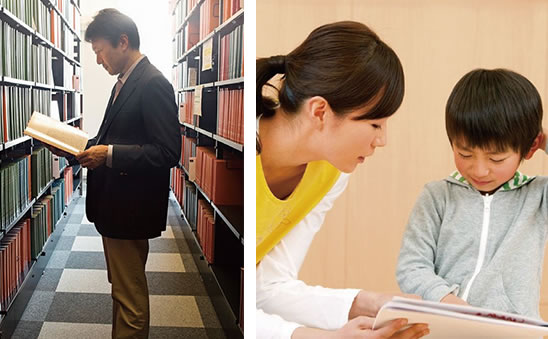 WOMEN
Bolster health support

for women at various life stages
Offer greater

assistance to single parents,

irrespective of gender
Make available further and

recurrent education for women

returning to work after child-care leave
Provide female candidates with executive leadership training programs from the world's leading business scholars

Eliminate all forms of violence against women

including spousal violence, sex crimes, prostitution, human trafficking, sexual harassment, and stalking

Promote men taking child-care leave

and being more active with domestic tasks

Achievements
From 2012 to 2018, the number of women joining the workforce increased by about

2.9million

Source: Ministry of Internal Affairs and Communications "Labour Force Survey"

Women in management positions in the private sector approaches

10%

Source: Ministry of Health, Labour and Welfare "Basic Survey on Wage Structure"

SENIORS
Provide

a choice to work beyond the official retirement age

for those who want to do so, as well as support companies that retain retiree-age staff
Provide support in

matching job

openings and applications

Consider raising the retirement age of civil servants

gradually from 60 to 65 years old

Achievements
From 2012 to 2018, employment rate of people over the age of 65 increased by4.8%

Source: Ministry of Internal Affairs and Communications "Labour Force Survey"

71%

of seniors report that they would like to continue to work past retirement age

Source: Cabinet Office "Research on daily life of seniors"2014

EXPATRIATES
Actively attract overseas professionals who have expertise or experience in certain areas through easier visa procedures

Fast-track visa screenings to 10 days

Set up the world's fastest Japanese Green Card program for Highly-Skilled Foreign Professionals in select fields

Established a new status of residence for foreign human resources who have a certain level of professional and technical skill, and Japanese language proficiency

Online applications accepted from 2019

Ease quality-of-life with more non-Japanese signage, international schools, English-speaking hospitals
Option to invite housekeeping staff from overseas
Support more international students and entrepreneurs

Achievements
The number of workers from abroad reached

Source: Ministry of Health, Labour and Welfare "Report on the Employment Situations of Foreigners"