4
More Competitive Business
SMEs

CORPORATE GOVERNANCE

CORPORATE TAX REDUCTION

FOREIGN DIRECT INVESTMENT

Regional Revitalization
The key to success is unleashing your potential. Japan has vast competitive reserves in its regions, as well as in big cities, and we are helping to unlock them through better corporate governance, lower taxes, and by welcoming businesses from abroad via FDI.
As we help more SMEs, the bedrock of Japan's economy, become more productive and ambitious, Abenomics is creating a forward motion that aims to involve all stakeholders, from regional staff to overseas investors.
A shared desire to succeed will yield shared benefits.

SMEs
SMEs provide 70% of all employment and more than 50% of all added value in Japan's manufacturing. As such, the potential to boost the economy via raising SME productivity with new technology is enormous.
Help over 1 million firms to introduce cutting-edge ICT, robotics and cloud tools

over the next three years

Reduce property tax as for SMEs

that make certain capital investments in ICT, robotics and cloud tools

Law took effect in May 2018

Support ownership and business transitions

for SMEs whose owners are retiring due to age

Encourage more international expansion

by SMEs, especially regional firms with "hidden champions" potential
Motivate SMEs to grow their overseas assets by 50% by 2023, compared with 2015 standing

Achievements
Pre-tax profit after tax of SMEs is at a record high
20.2

trillion yen
Source: Ministry of Finance "Financial Statements Statistics of Corporations by Industry"; all industries, enterprises with capital of at least 10 JPY mn but less than 100 JPY mn, seasonally adjusted figures

CORPORATE GOVERNANCE
Strengthen investor confidence through transparency
Drew up a Corporate Governance Code,

to promote transparent, fair, timely and decisive decision-making by listed companies

Formulated a Stewardship Code,

to promote constructive engagement and a purposeful dialogue between institutional investors and investee companies

Eliminate overlap in disclosure rules and expedite provision of information

(relevant documents) to shareholders by electronic transfer

Promote investment based on good environmental, social and governance (ESG) practices

to encourage better corporate disclosure, as well as to stimulate more dialogue between investors and Japanese companies

Achievements
Corporate Governance Code

Applied to more than

2,000 companies

Percentage of listed companies with two or more independent outside directors rose from 17% to 91

%

Stewardship Code

Accepted by more than

230

institutional investors


Source: Tokyo Stock Exchange

CORPORATE TAX REDUCTION
Reform corporate tax to be growth-oriented
Reduce corporate tax rate below 30% mark in 2016

Source: Ministry of Finance

Substantial tax burden on corporate profits will be reduced to as low as 25%

for companies proactively engaging in wage increases and capital investment.
Companies also proactively

engaging in advanced IT investment

will be eligible for further tax reductions, bringing

the substantial tax burden on corporate profits down to as low as 20%.

Achievements
Annual corporate tax revenue increased

by close to

7

trillion yen compared to the previous administration, despite the reduced corporate tax rate

FOREIGN DIRECT INVESTMENT
For more information: https://www.jetro.go.jp/en/invest
Optimize administrative processes

Reduce administrative costs by 20%

by 2020 from 2017 levels in areas that are considered to have the heaviest burden,

e.g., for "business approvals and licenses" and "social insurance"

Consolidate scattered registration outlets

for different documents into one convenient outlet, e.g., Tokyo One-Stop Business Establishment Center
Host FDI seminars

to disseminate FDI information

Support the matching of foreign companies with domestic SMEs by utilizing the J-GoodTech website: http://jgoodtech.smrj.go.jp

Achievements
10,419


cases processed at the Tokyo One-Stop Business Establishment Center (as of October 2018)

Net amount of inward foreign direct investment (FDI)

in 2017 marked a record high of

28.6 trillion yen

Source: Ministry of Finance "International Investment Position of Japan" as of May 2018
Regional Revitalization
To ensure Japan's economic recovery reaches all corners of the country, the government is working in unison with all stakeholders to help create a more sustainable and self-reliant society, utilizing the unique characteristics of every region.
Welcome foreign business and investment to areas outside of the major cities, highlighting the rich opportunities in local areas
Create a stimulus for people to move outside of major cities to find more fulfillment
Remove geographical constraints when living in regional areas through new technologies, such as IoT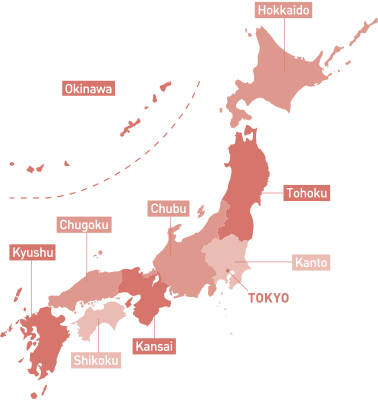 Invest in Japan, the Land of Rising Opportunities!
Japan is quickly transforming to become the most business-friendly nation in the world.
Japan welcomes your investment.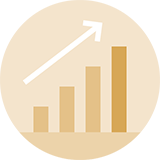 Market Potential
Thanks to Abenomics, the world's third largest economy keeps booming by increasing productivity and embracing highly skilled, diverse human resources.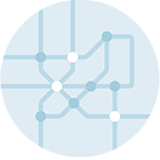 Evolving Innovation
Backed by regulatory reforms, R&D activities are accelerating innovation, and creating new business opportunities, e.g., in digital and medical/healthcare industries.
Quality Business Environment
Sophisticated transportation network, expanding FTAs and growth-oriented policy measures are creating a favorable environment for global business.